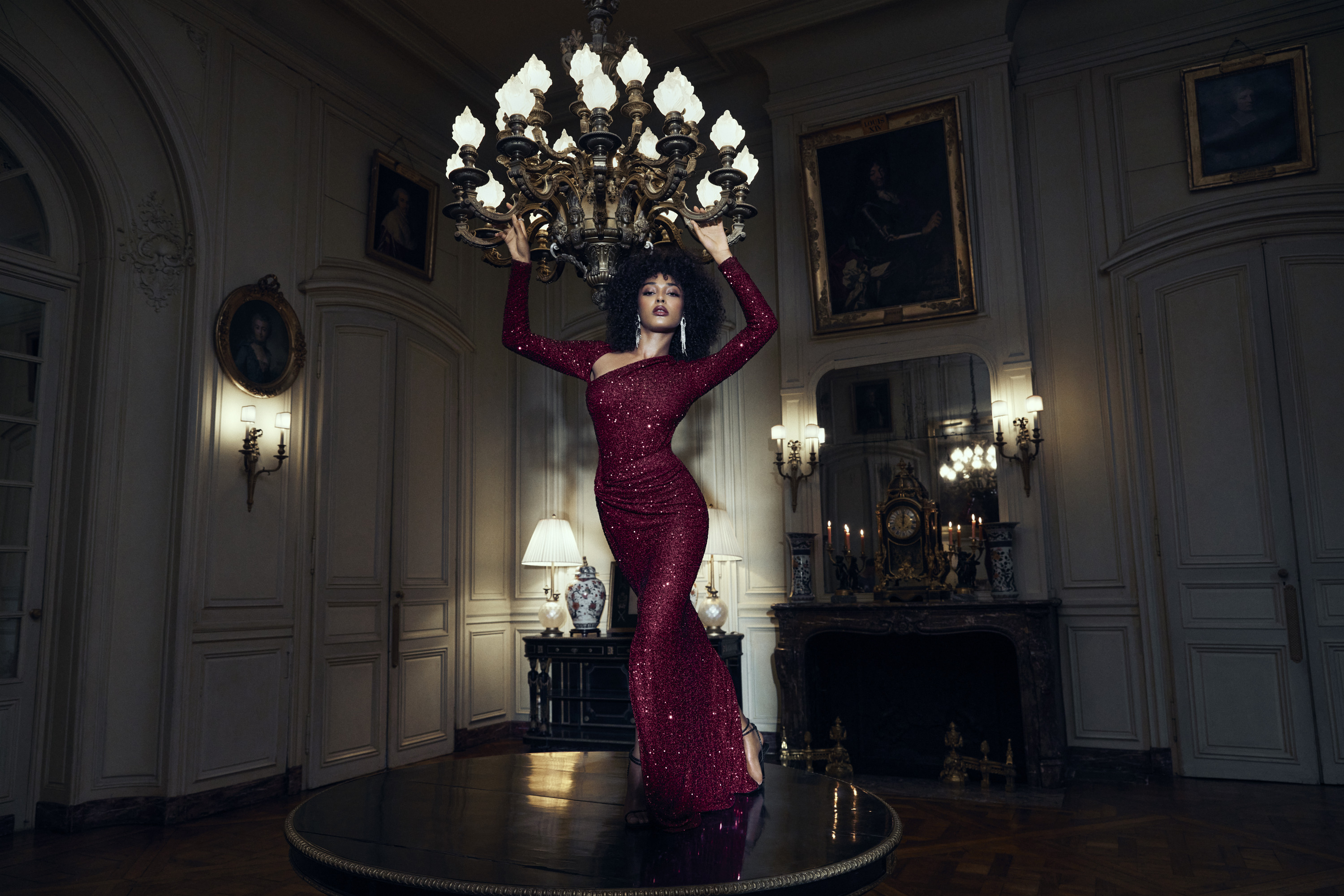 10 PARTY DRESSES TO OWN
THIS HOLIDAY SEASON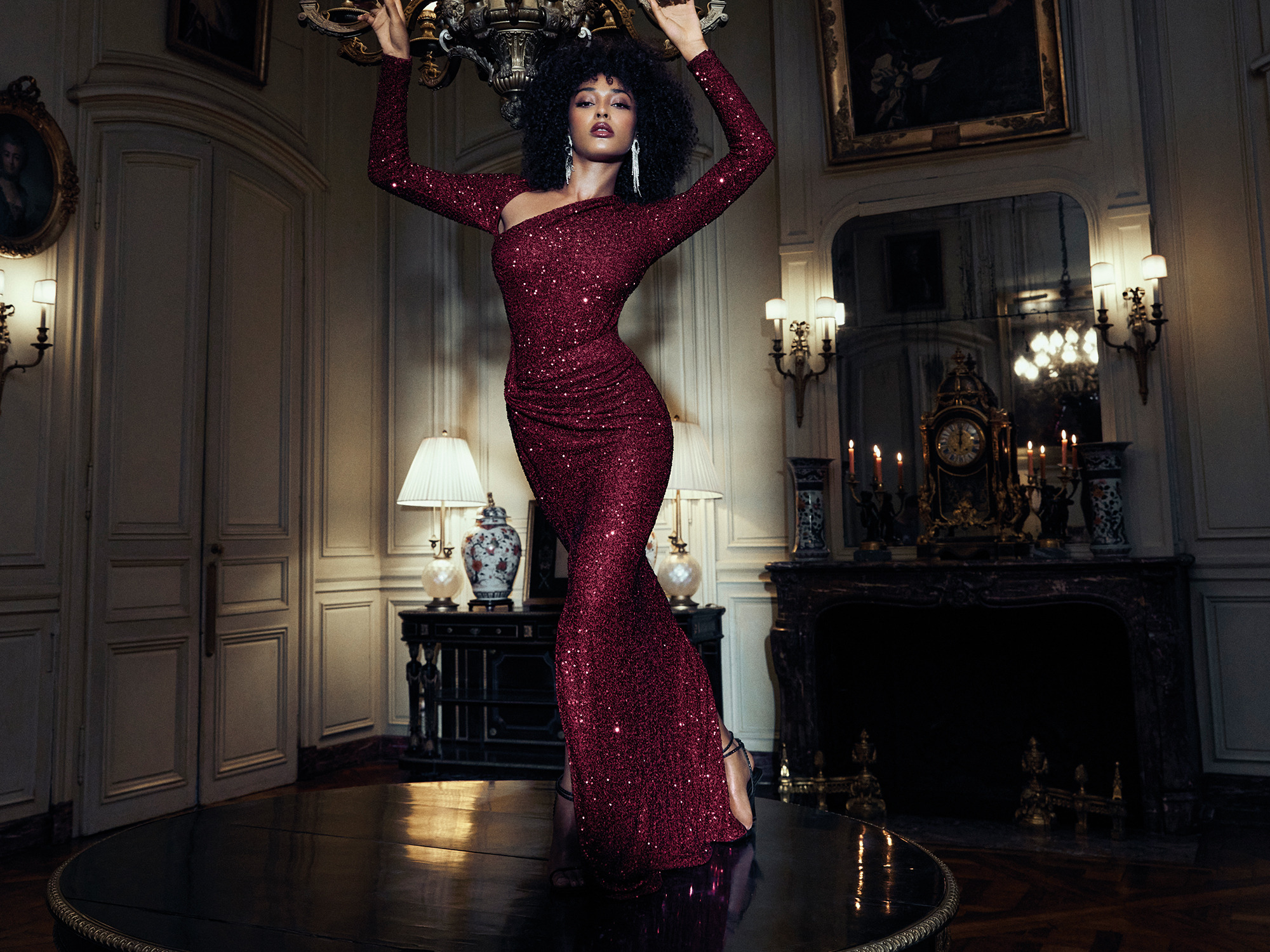 10 PARTY DRESSES TO OWN THIS HOLIDAY SEASON

'Tis the season for festive affairs, providing every excuse to restock on party-ready pieces. From cozy family gatherings to glamorous soirées and enchanting winter weddings, a strong selection of holiday dresses – considering fancier and care-free dress codes - will prepare you for the long-awaited and last-minute invites this time of year always provides.


But where do we start when shopping for frocks? Each January, we forget the prior stress of curating the perfect winter dress edit for any and every special occasion, which is why we've made the search for investment minis, midis and maxis effortless in this guide to 2023 party dressing.
There's no fabric more synonymous with the holidays than velvet and we've curated a luxurious array of velvet dresses that embrace the opulence and warmth of the season. Rich bottle greens, deep navy blues, and classic blacks are most wanted, adorning sumptuous silhouettes that range from high and body-hugging to floor-skimming.

Embrace the decadent fabric with its regal charm and timeless appeal and invest in a holiday-worthy mini, midi or maxi dress. Trust us, it's a piece that will survive through winter wardrobe rotations to come.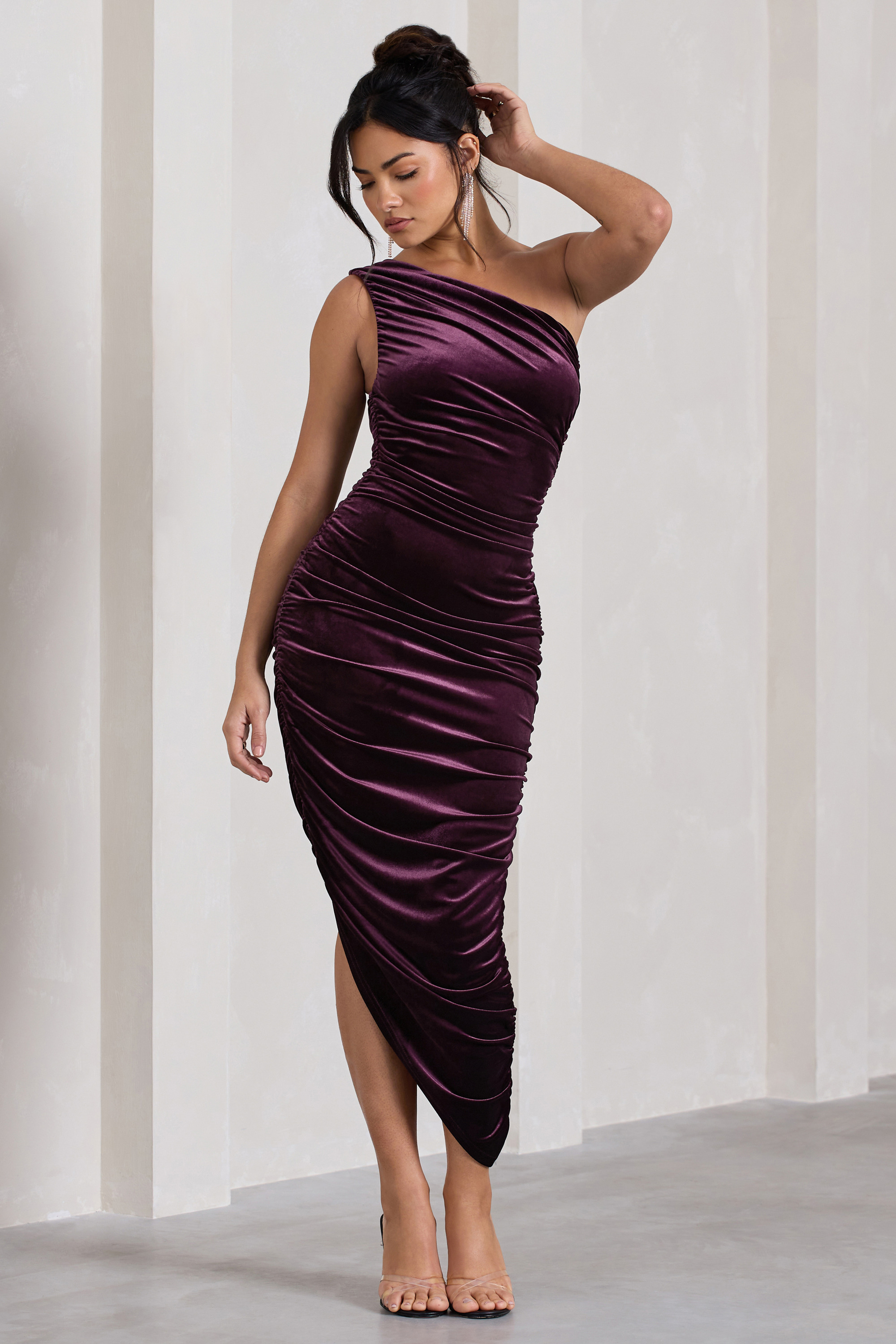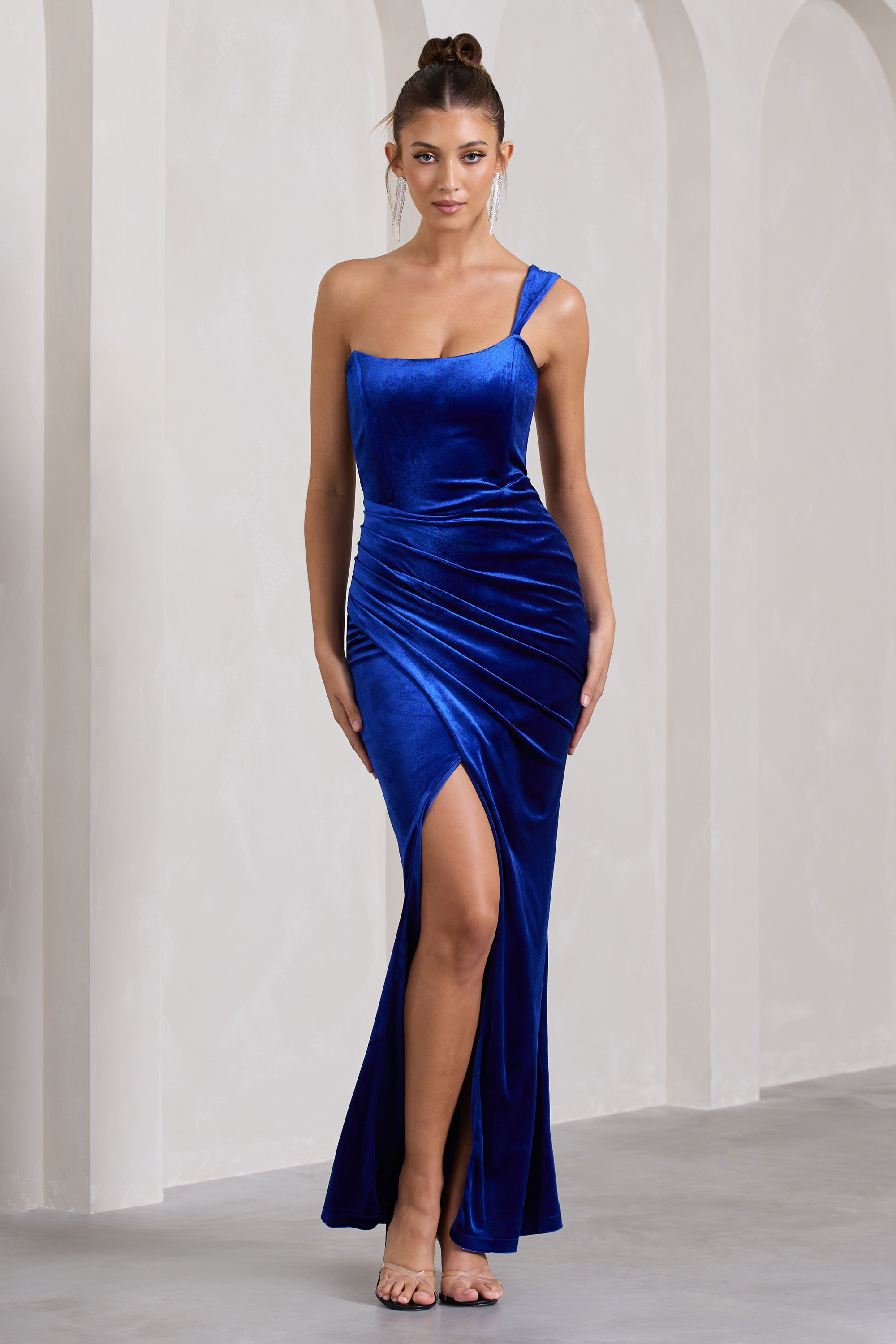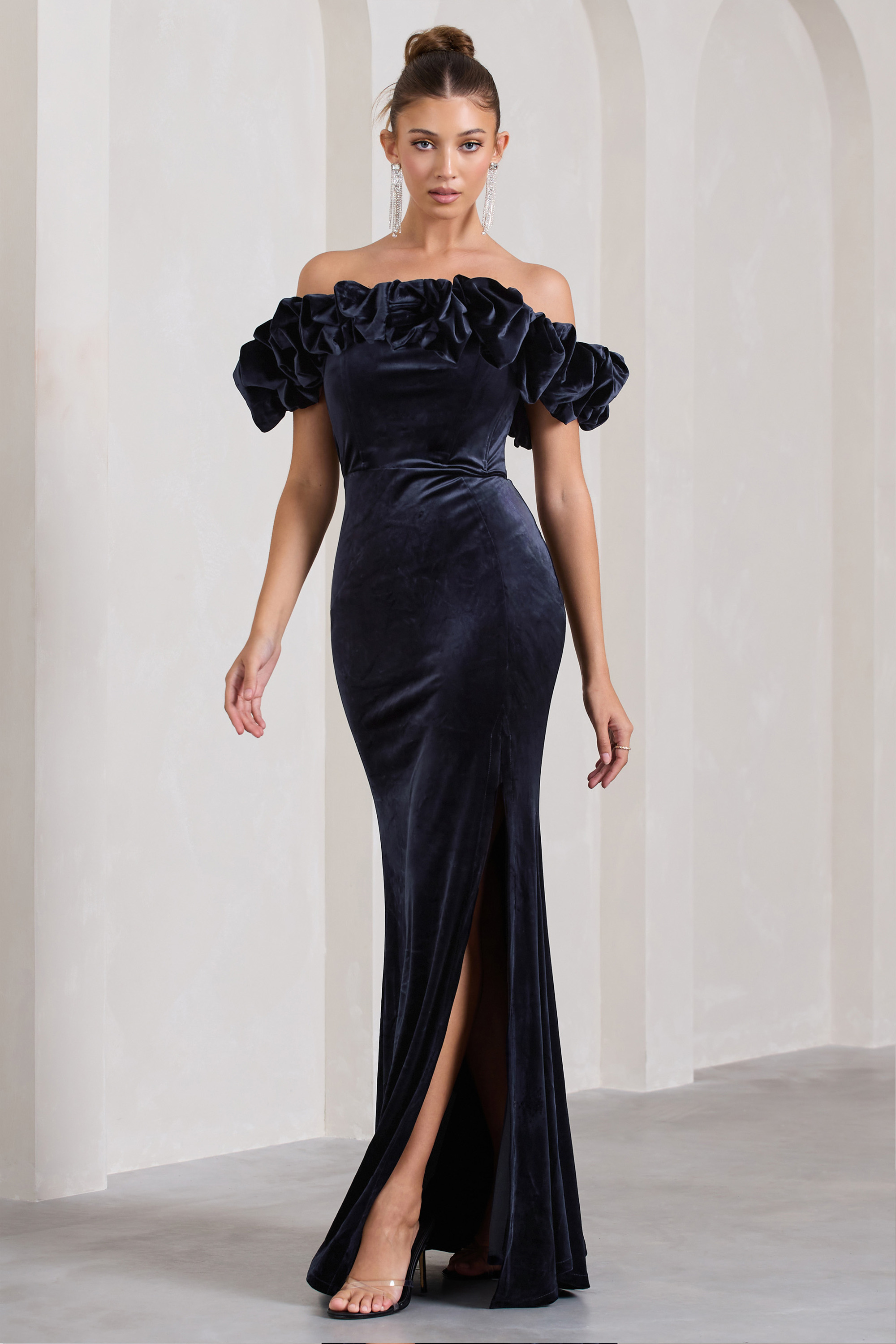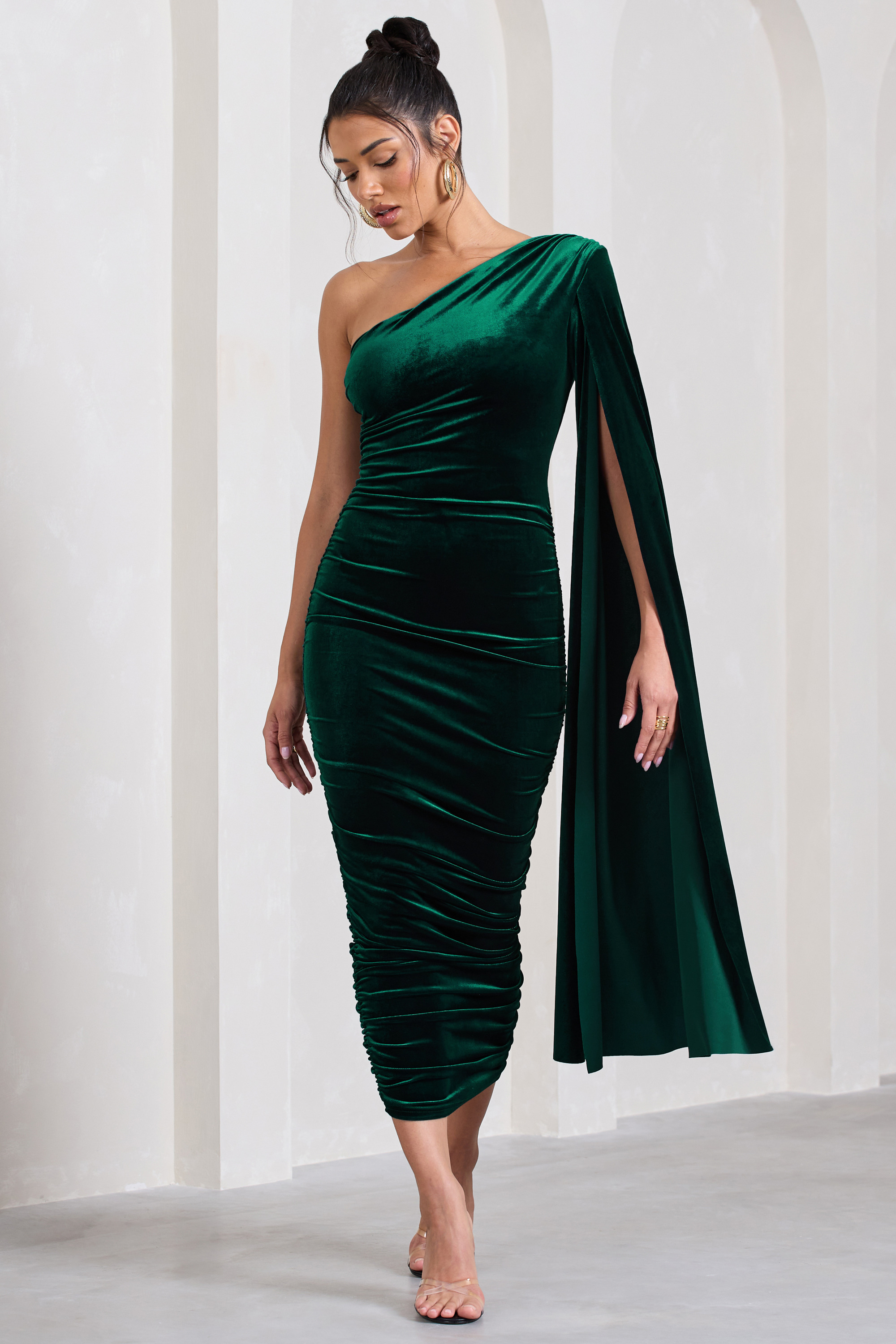 Manifest snow days in a stunning white ensemble, sparkling like incoming frost or bow-tied to put Christmas presents to shame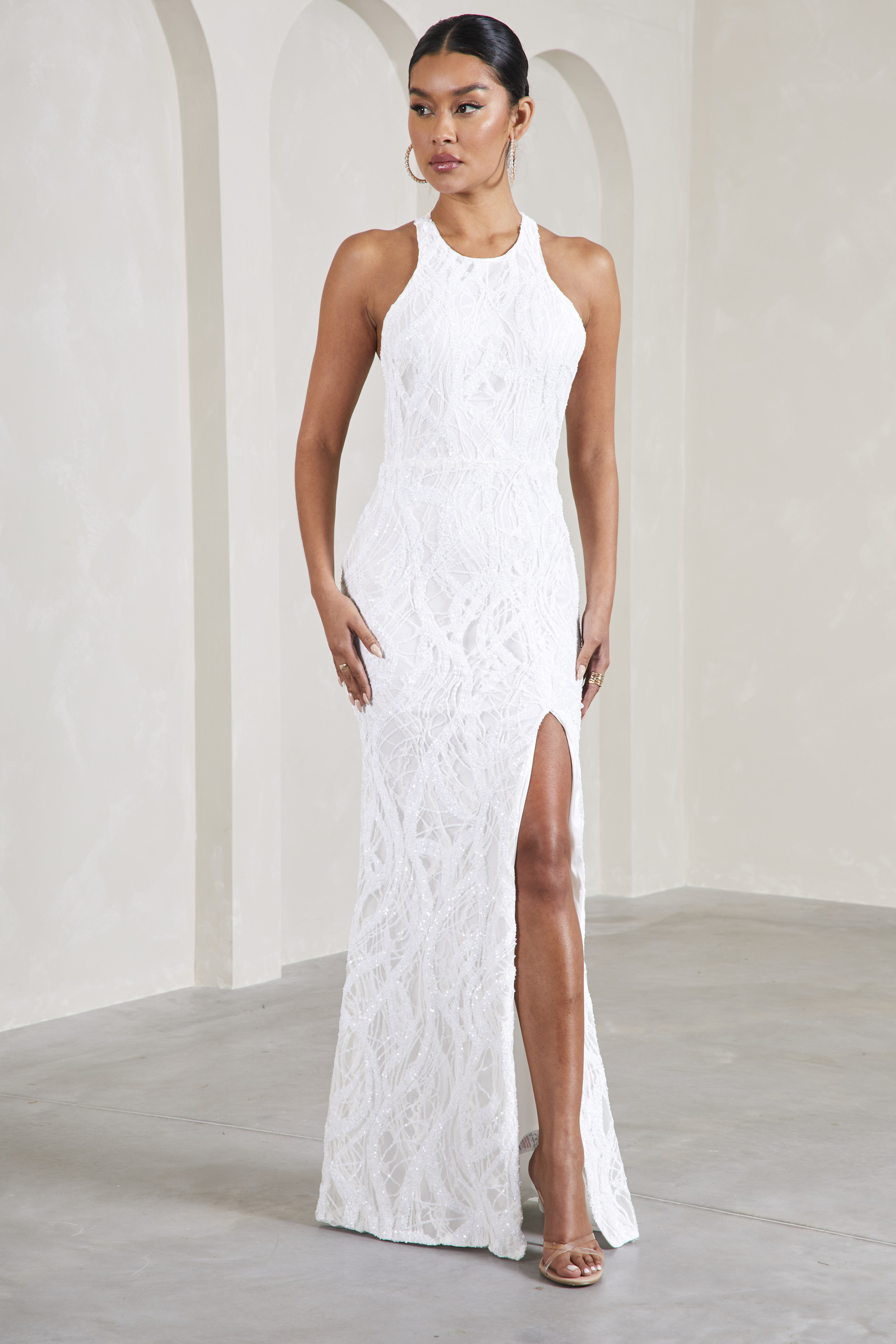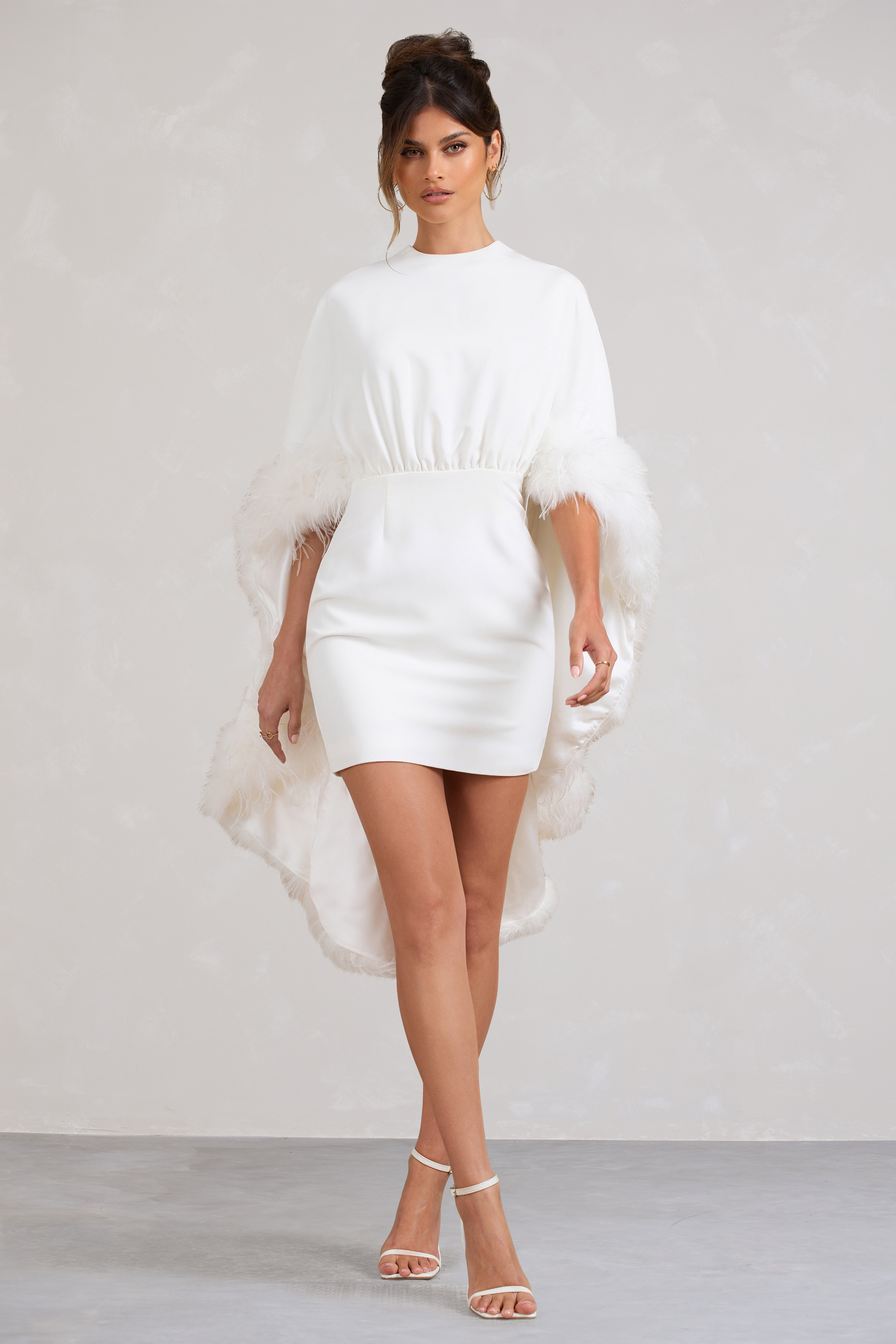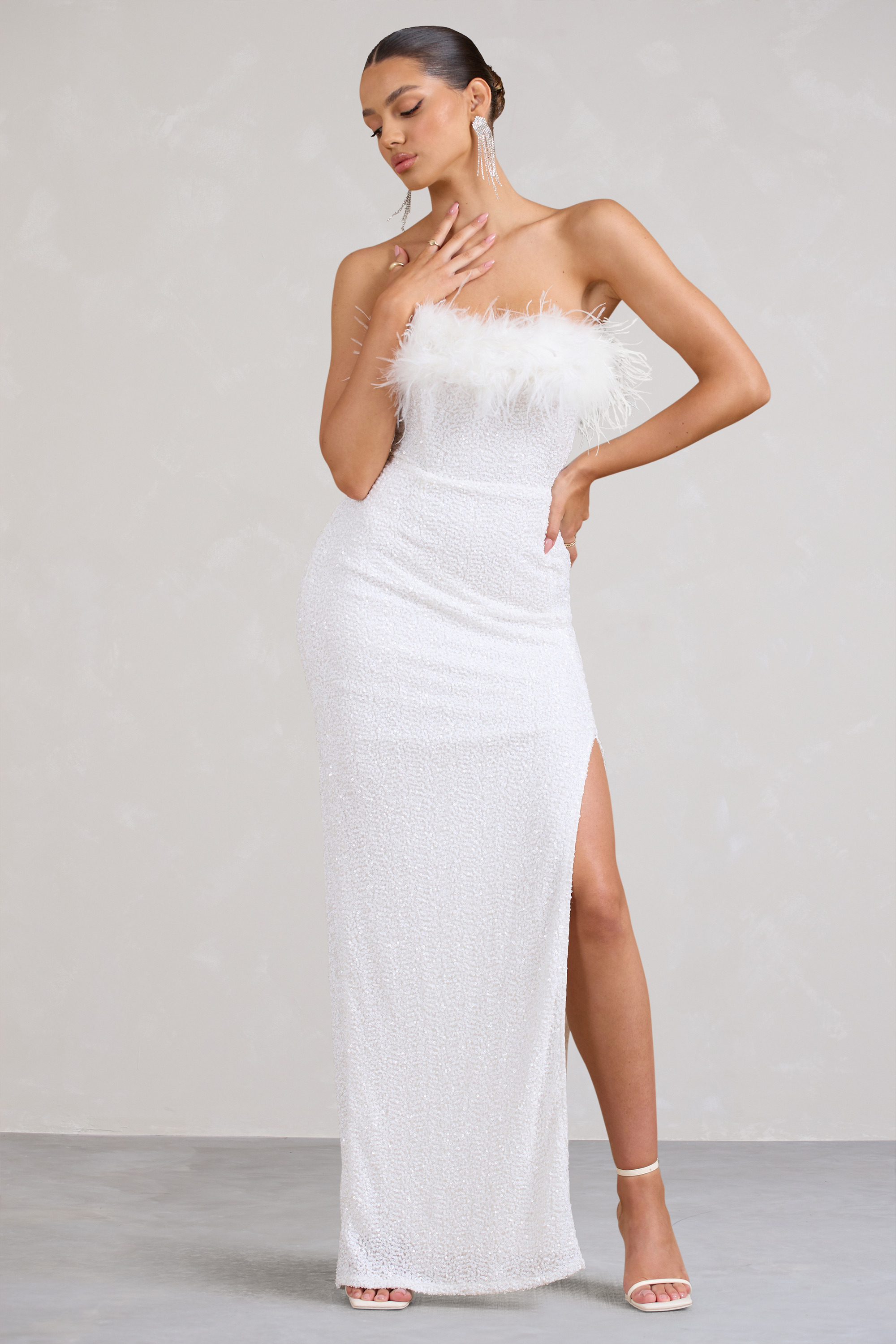 Fancy red dresses remain timeless festive classics – whether they're pulled back out lovingly each year or a new addition to a pre-existing collection. Their fiery hue emphasizes warmth and confidence in the seasonal period, perfect for those awkward family occasions or work office parties.

From sequined-embellished and shining bright to luxurious silks and accentuating stretch jerseys, a bold crimson dress will never go out of style, and we might argue, it's even essential for those in needing a dose of holiday cheer.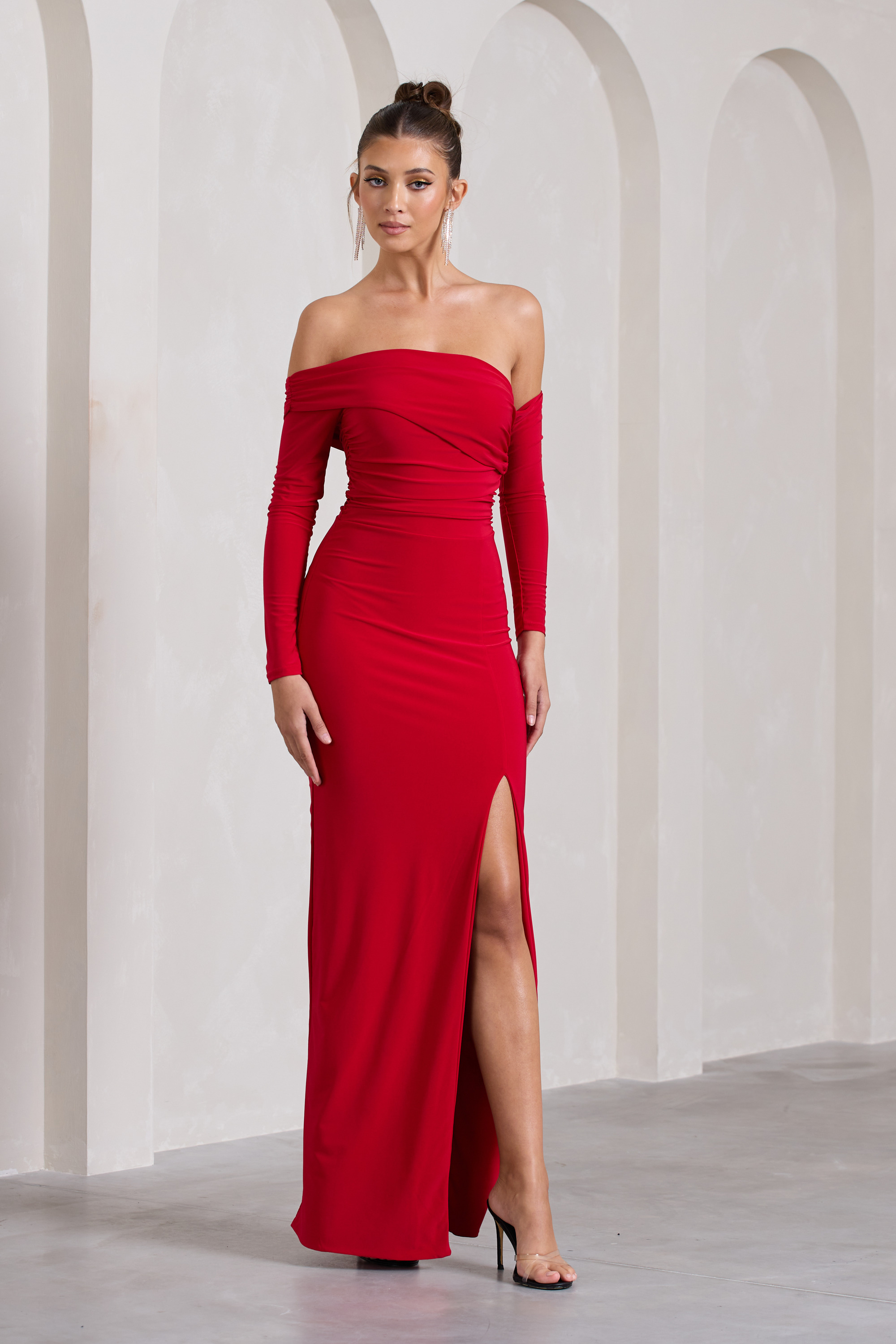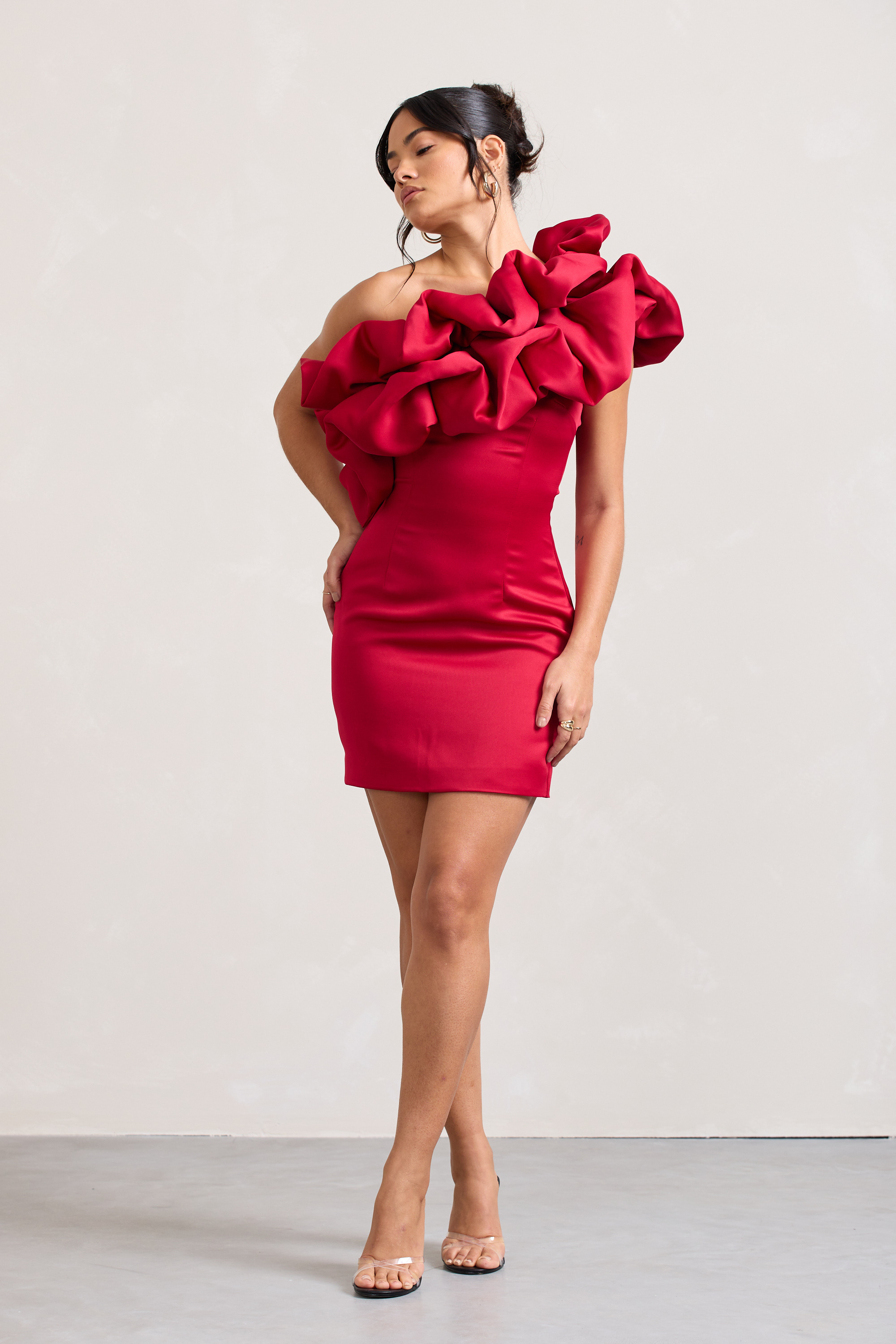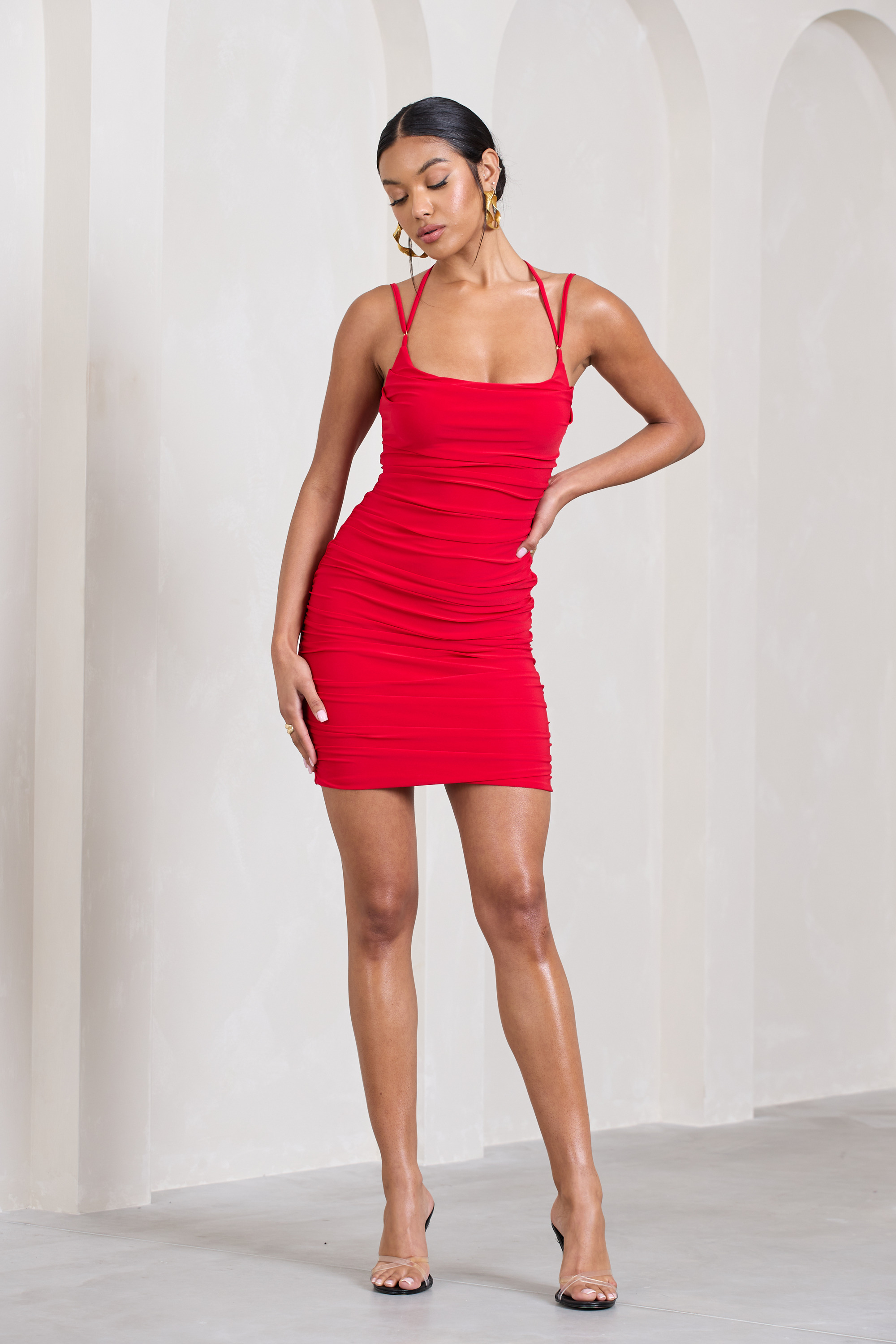 From lingerie-inspired LBDs to draped olive green maxis, luxe satin dresses excuse you to glide through the festive period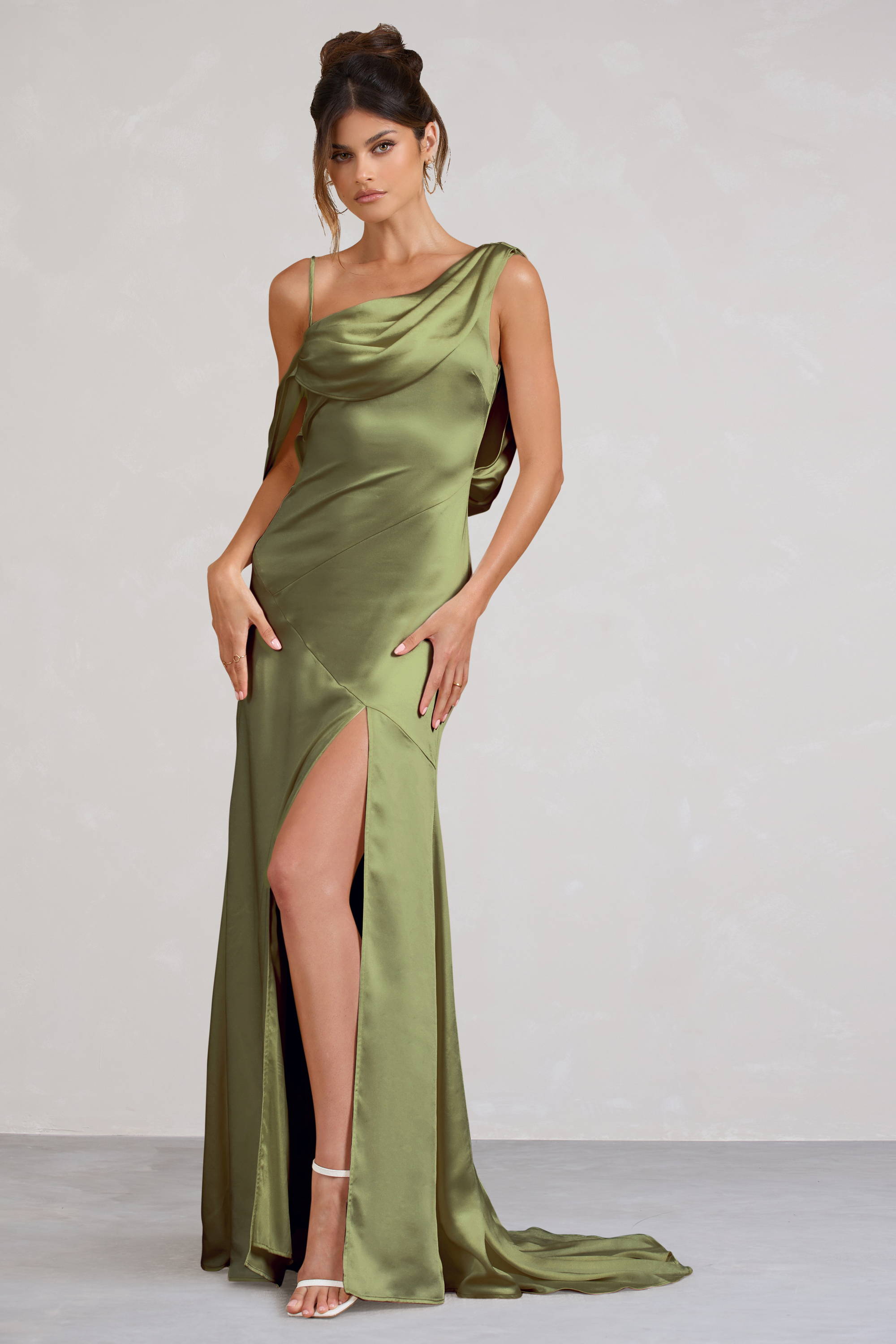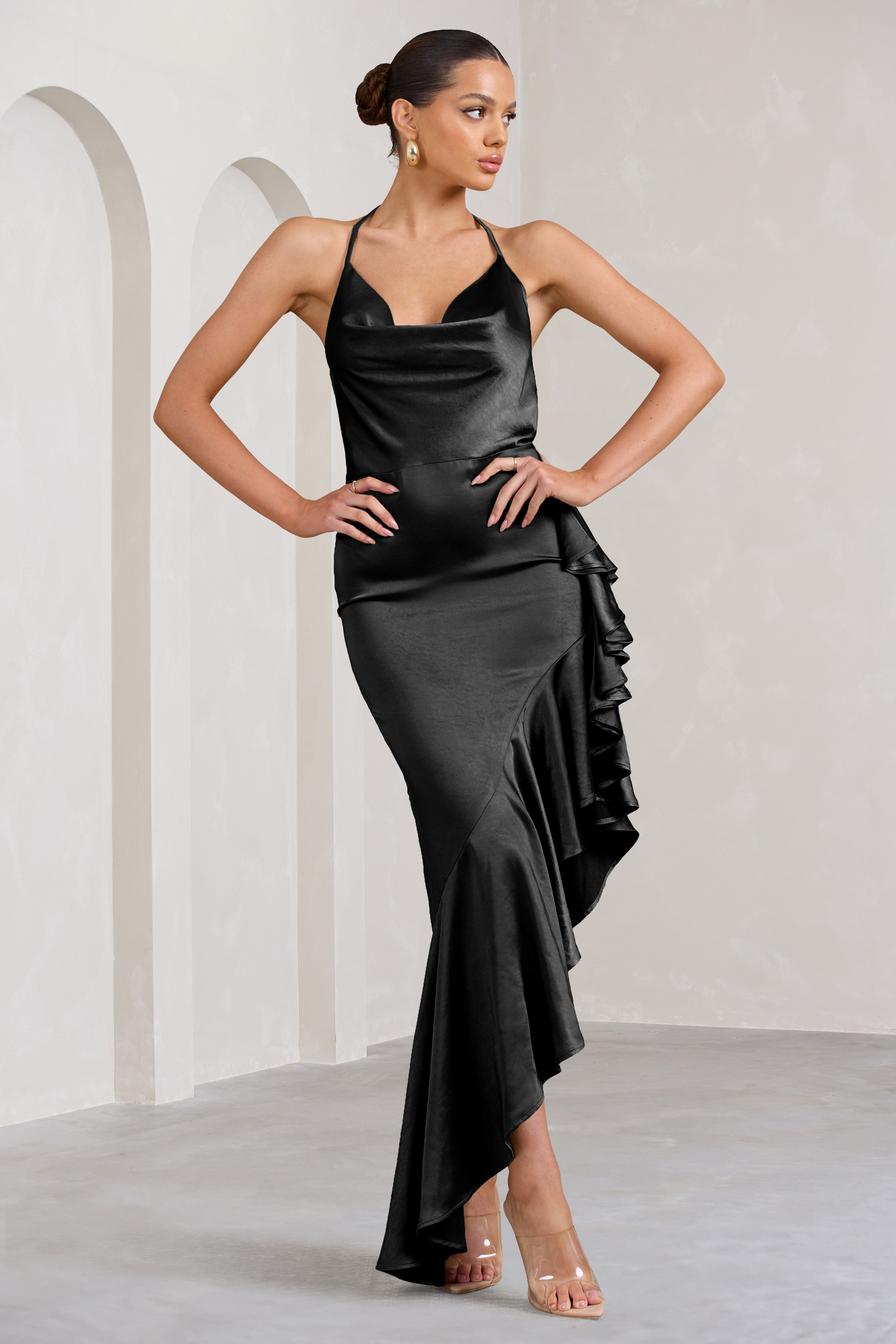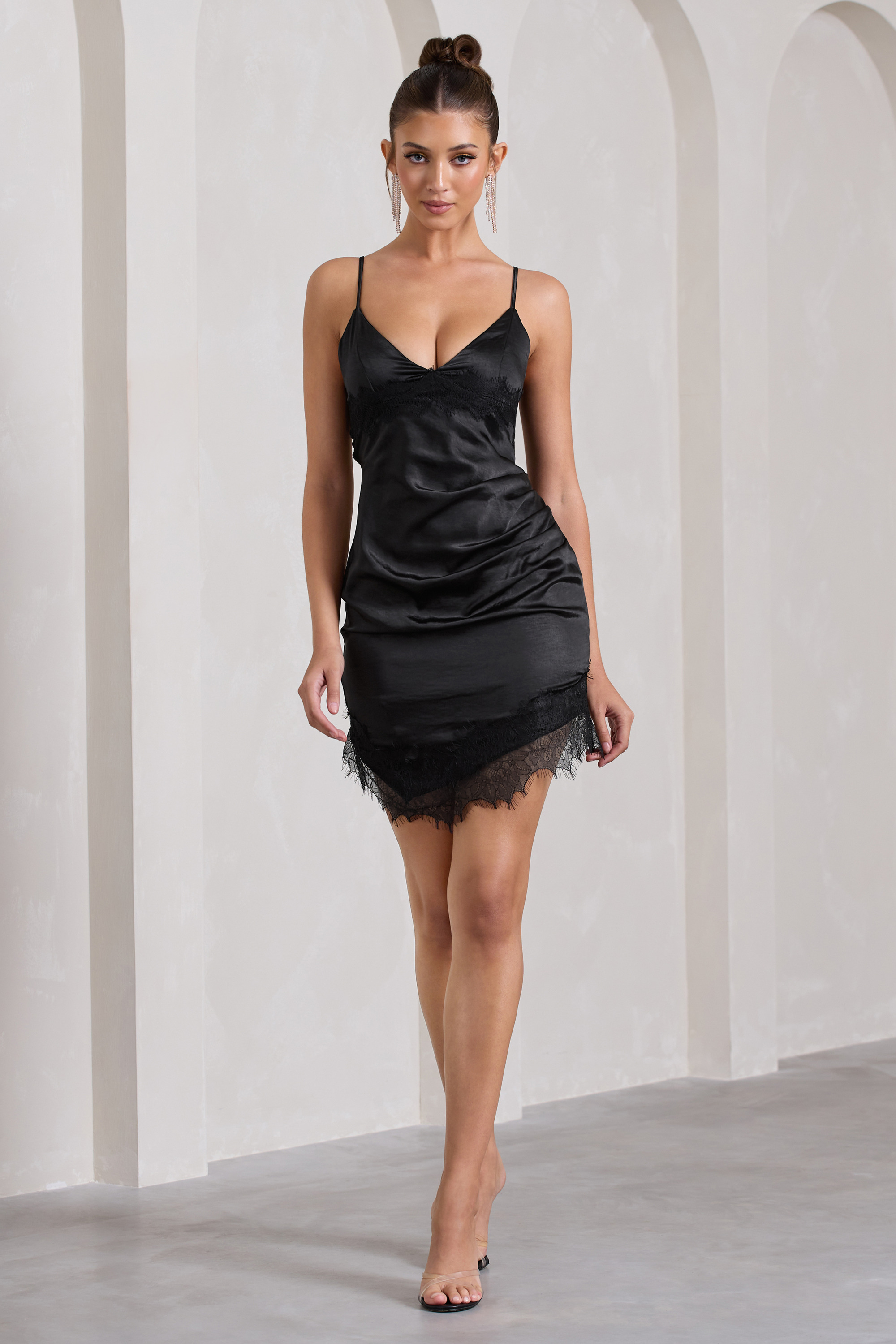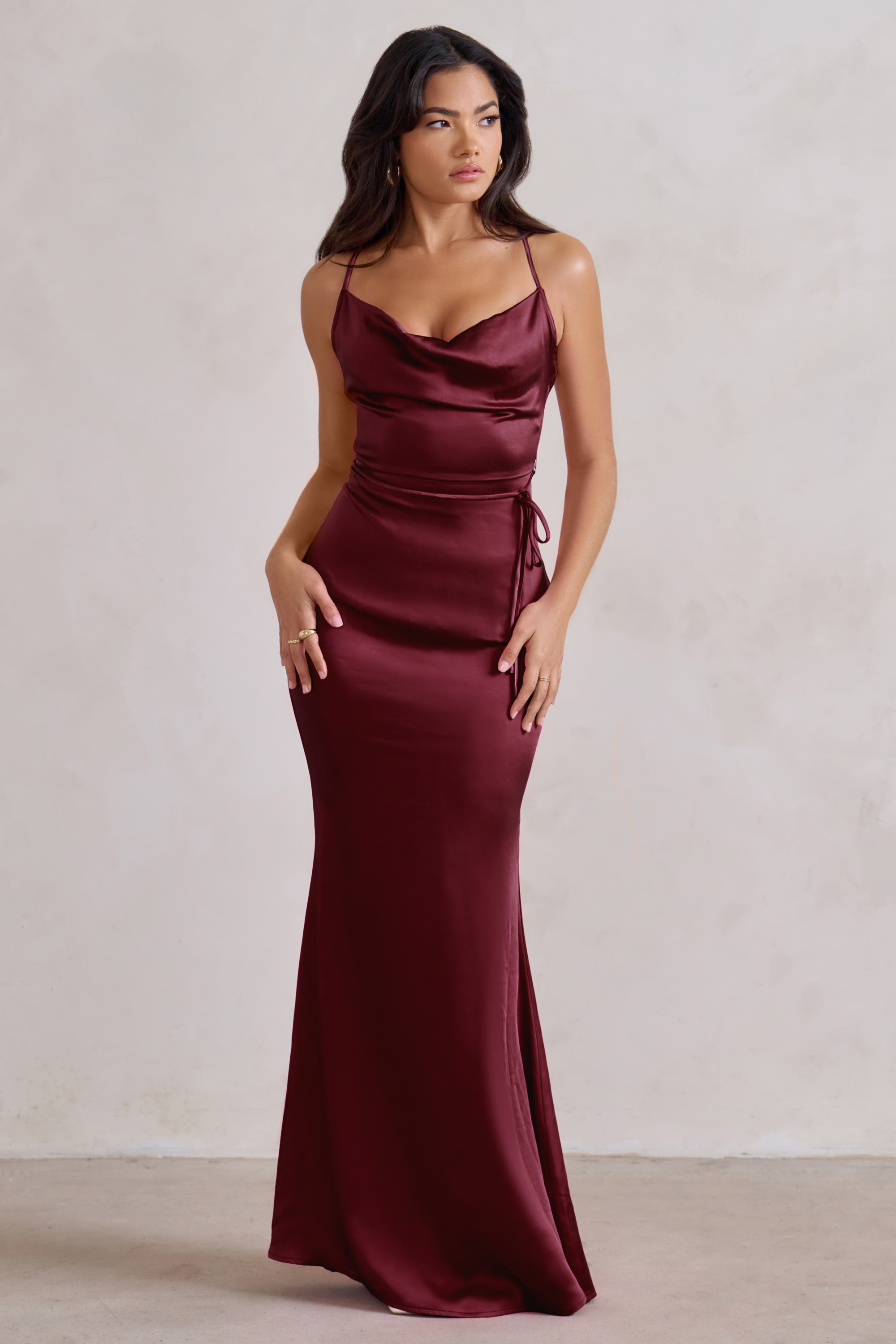 Whether they're tickling the shoulders of floor-length dresses or dancing from extra-high hemlines, feathers never fail to bring the party spirit or add a touch of extravagance to our winter wardrobes.

Their delicate intricacy can make even the simplest silhouettes into whimsical showstoppers like refined maxi dresses cut from smooth stretch crepes designed to quietly contour the body. Feathers details also excite the festive fail-safes for sudden invites: LWDs and LBDs showered in glittering sequins.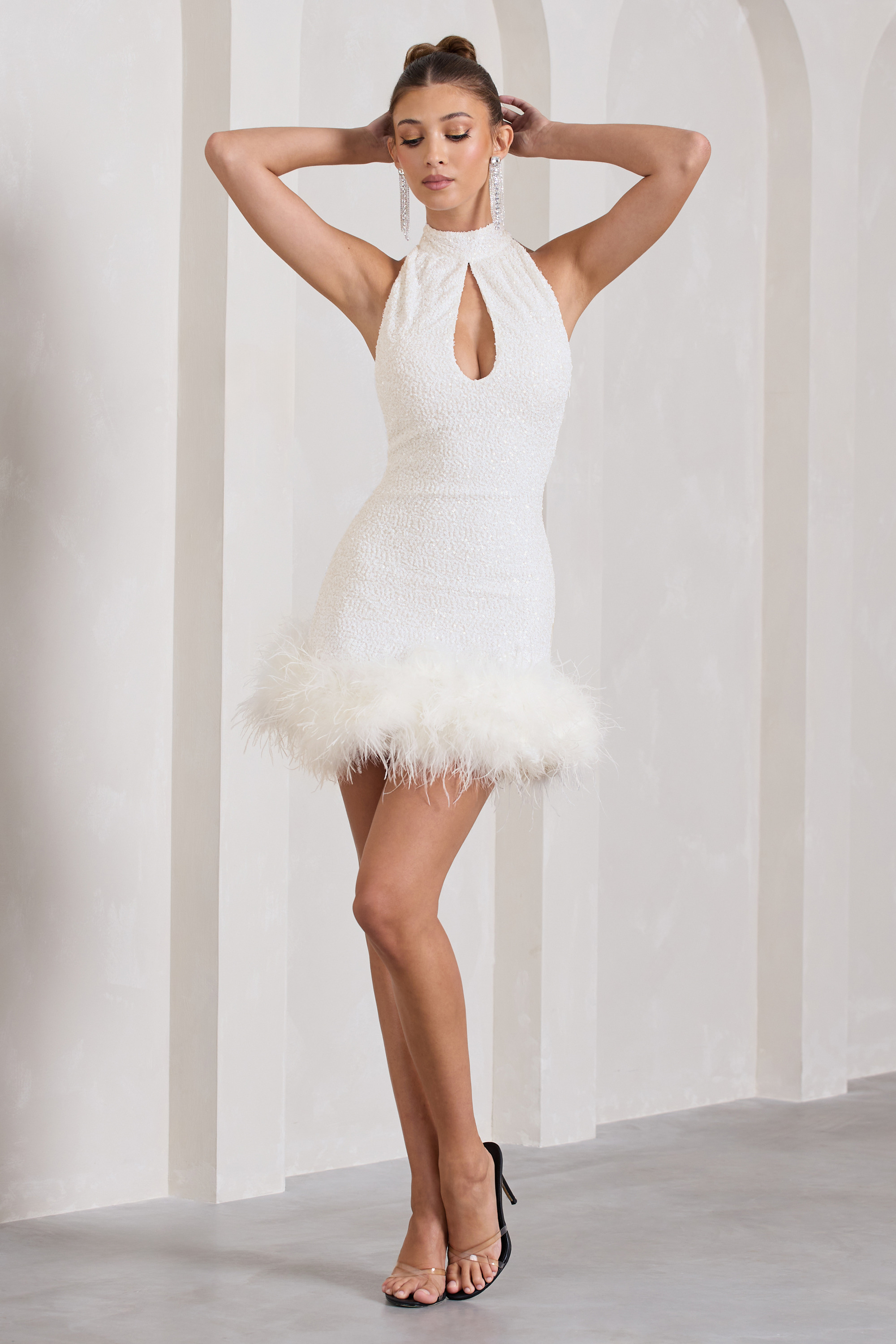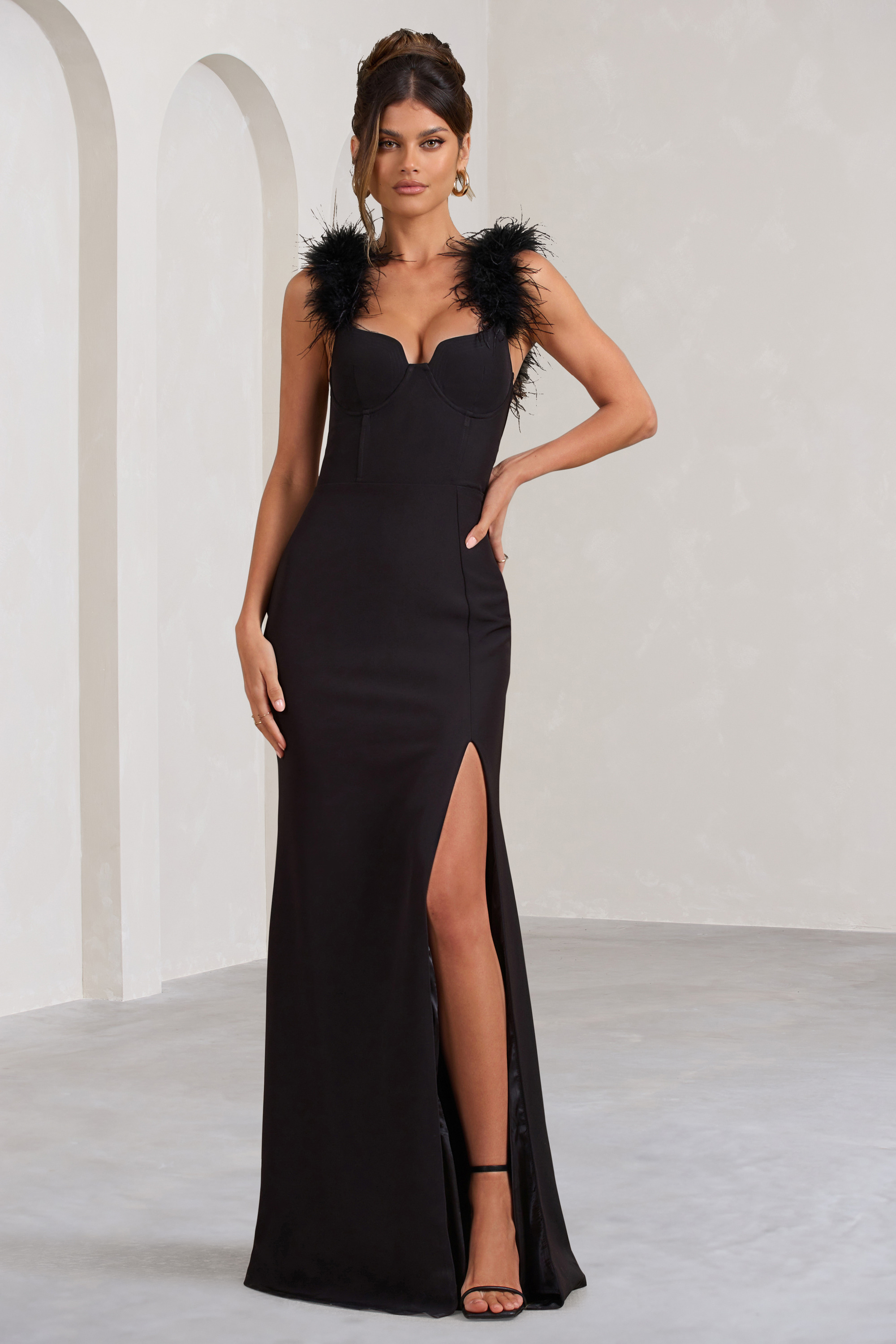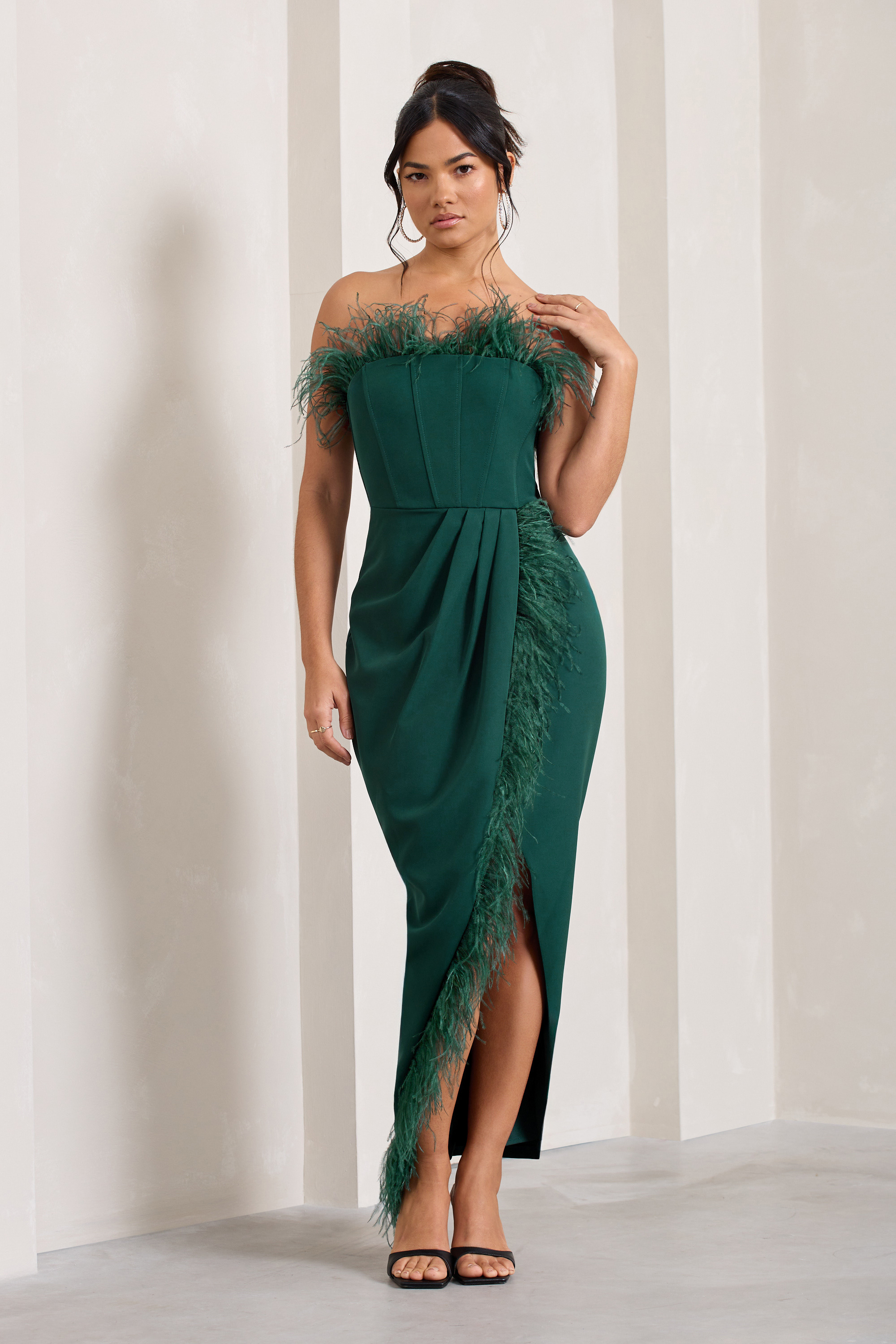 Give into the Barbiecore and Mean Girls trends and let hot pink midis and blush minis inspire ultra-feminine holiday looks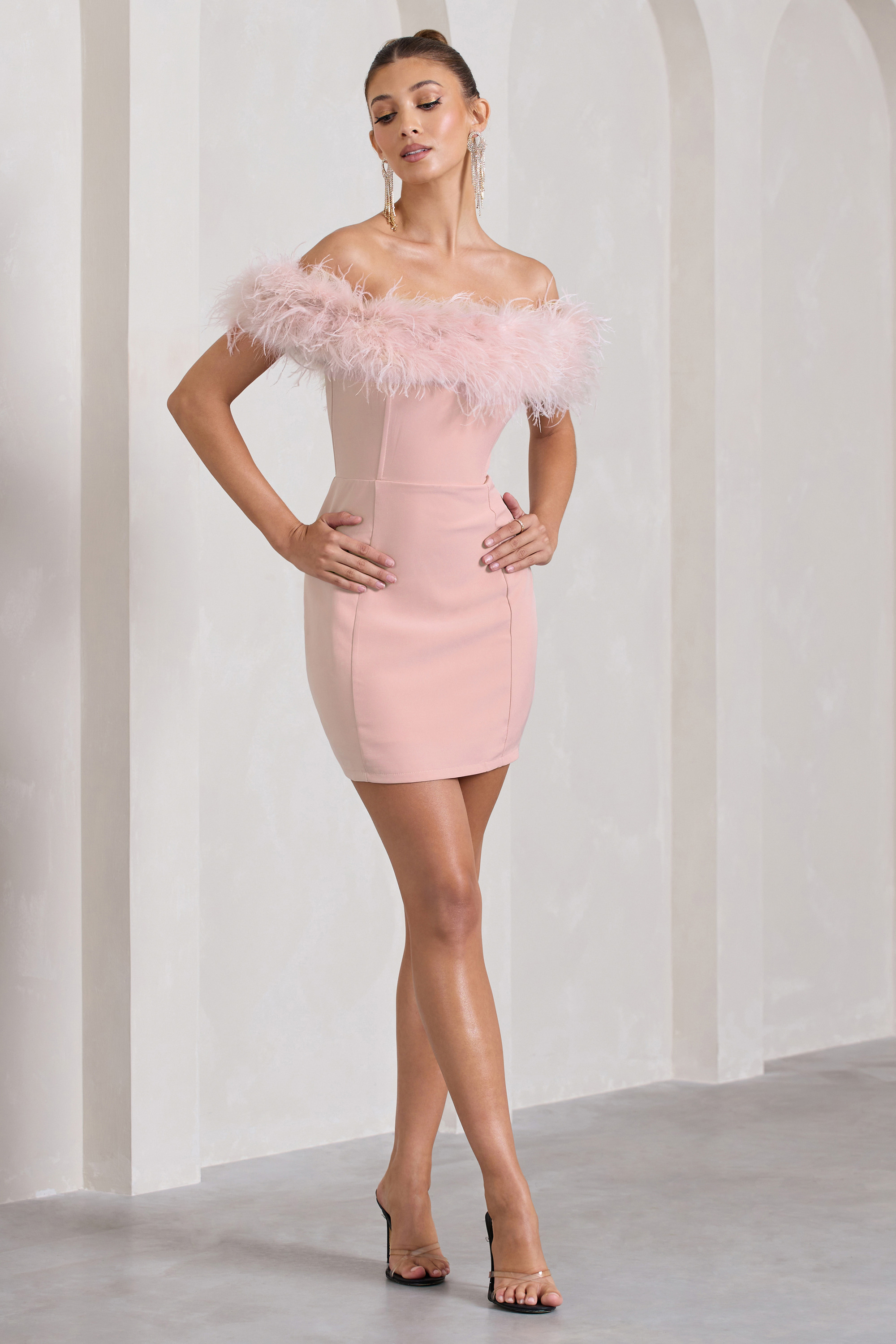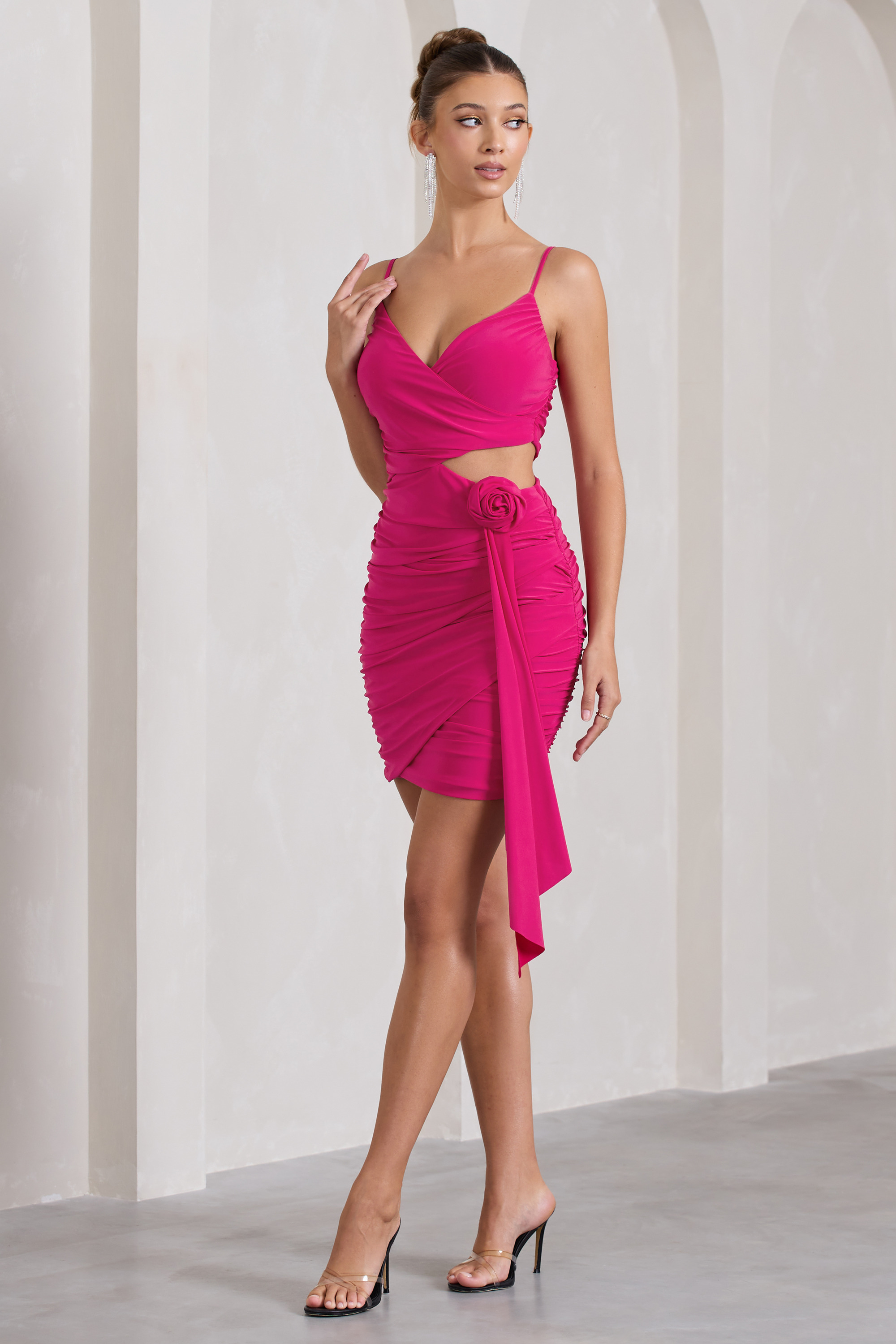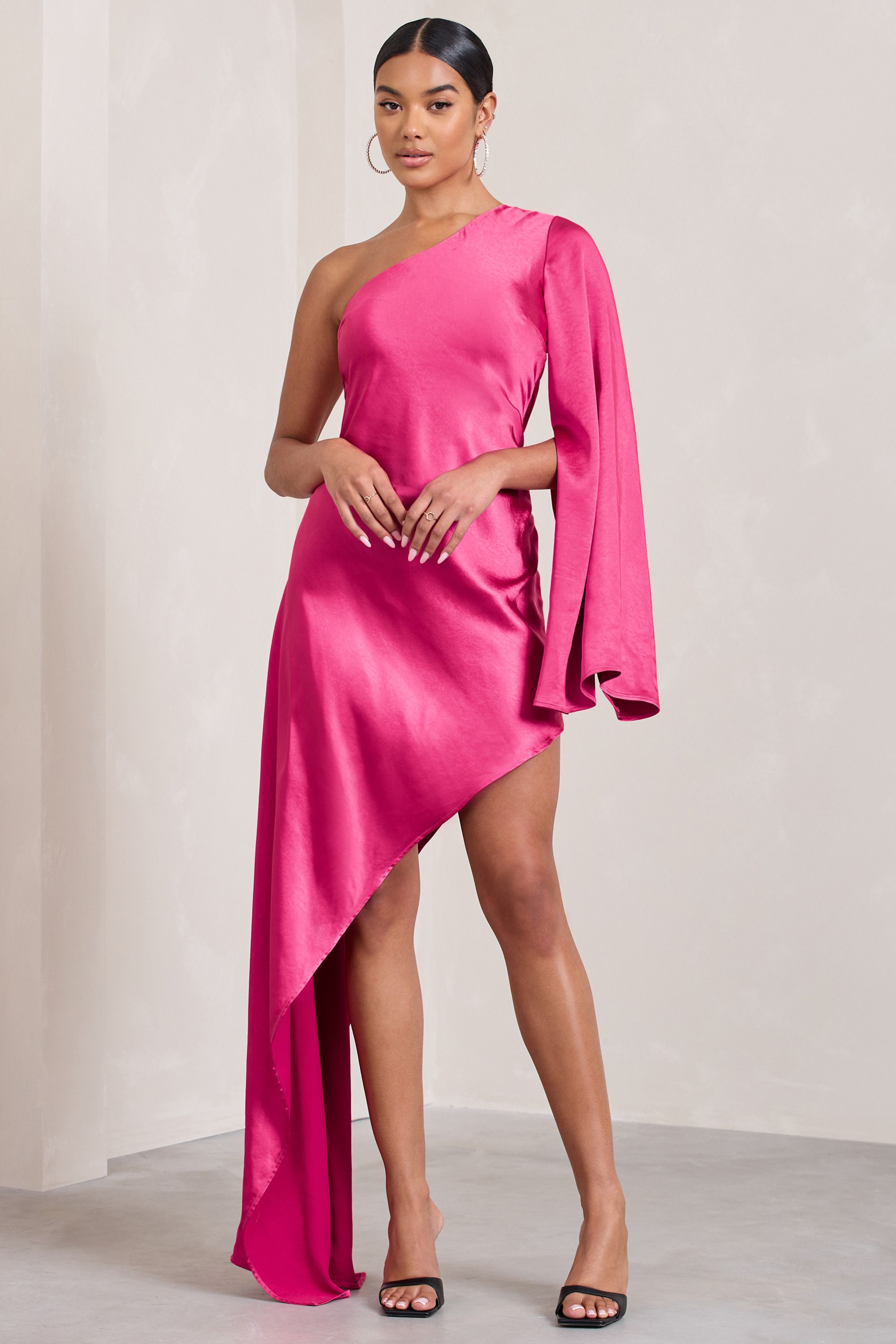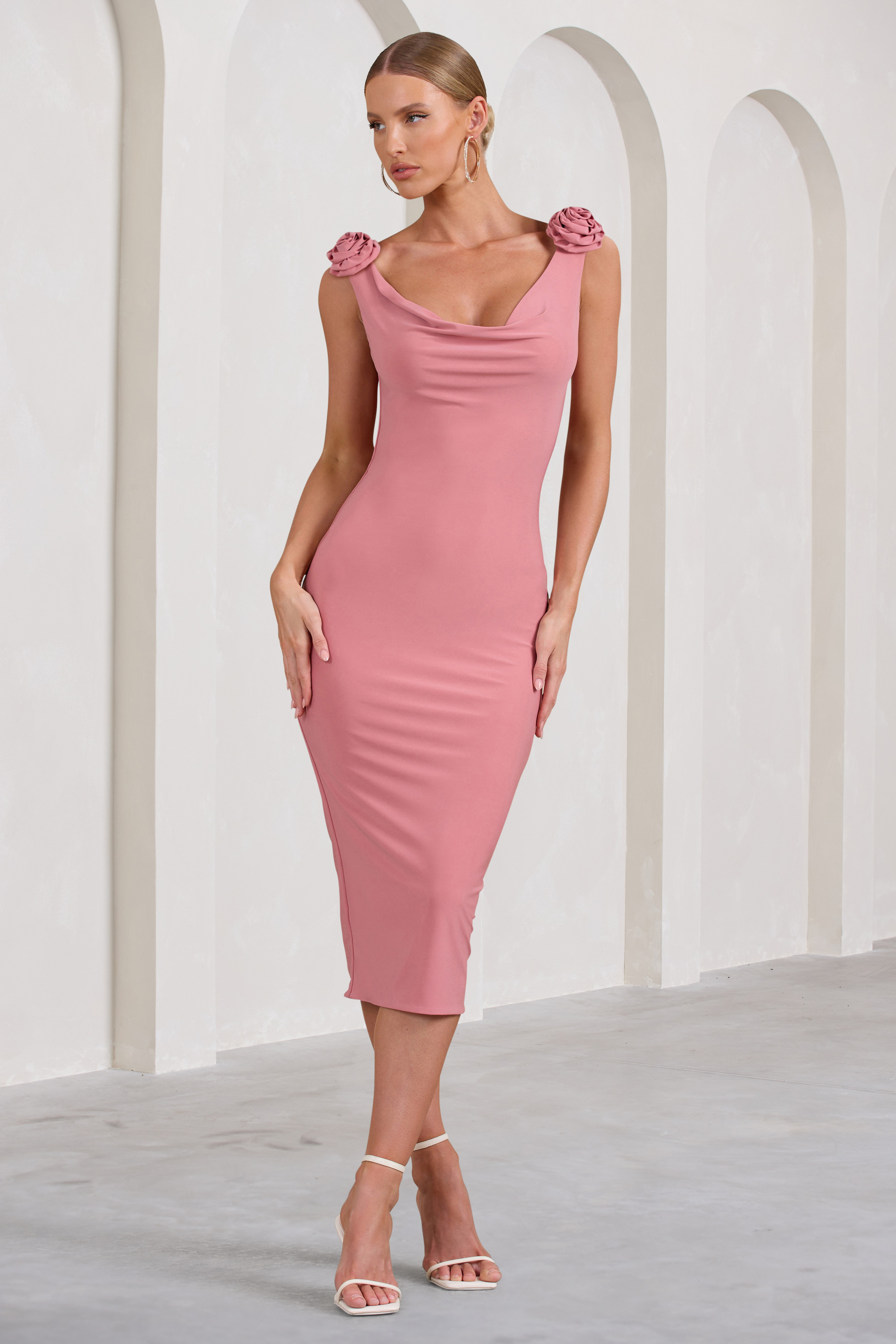 Metallic dresses bring a touch of glamour to holiday festivities. With their shimmering and reflective allure, they embody a fun and youthful spirit that guarantees you a best-dressed mention at that Christmas party coming up.

Whether you lean to light gold glitter, silver sequins or a dark bronze ombres, our curation of metallic holiday dresses will catch the lights at any merry-making event and ensure your presence shines as brightly as their holiday decor.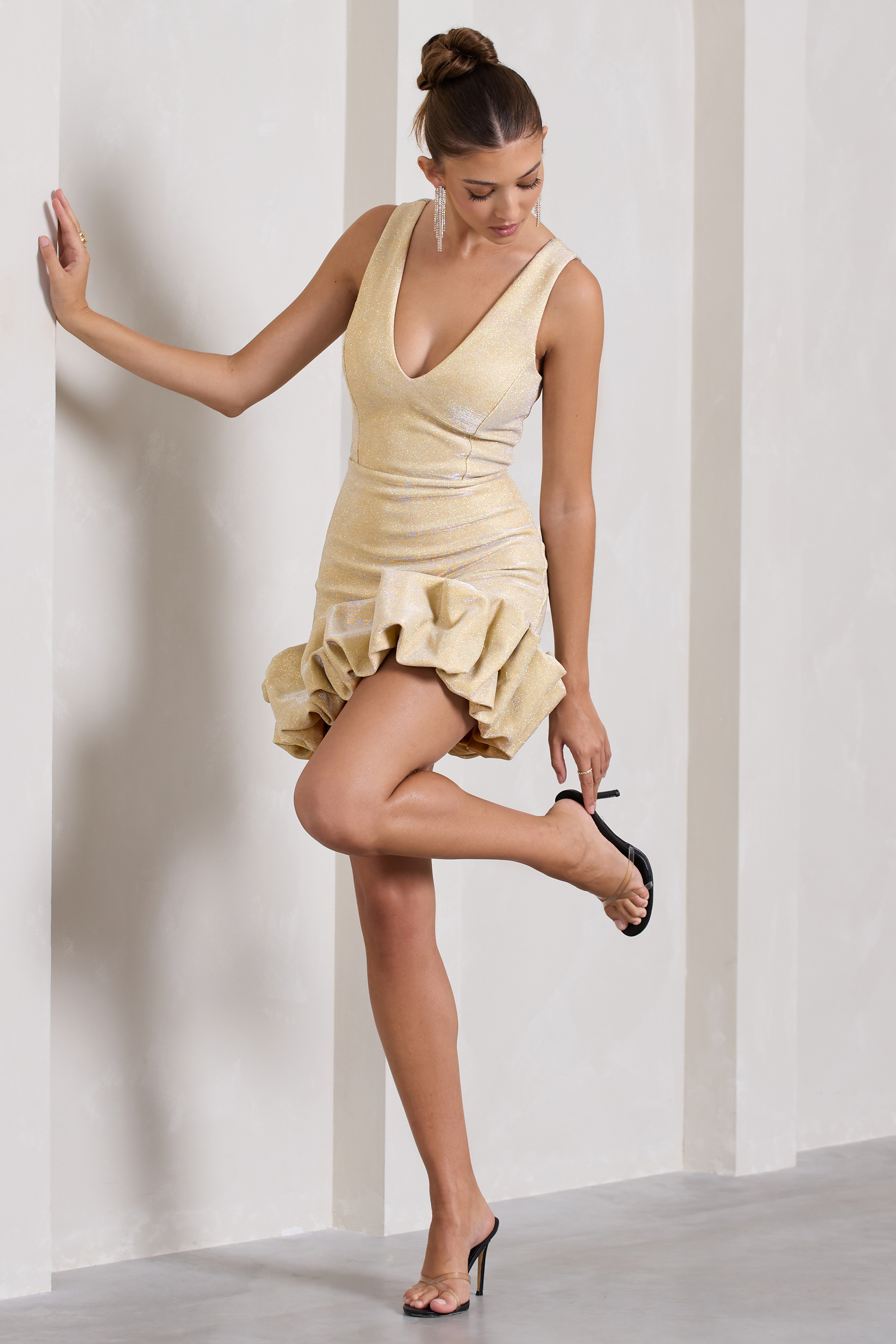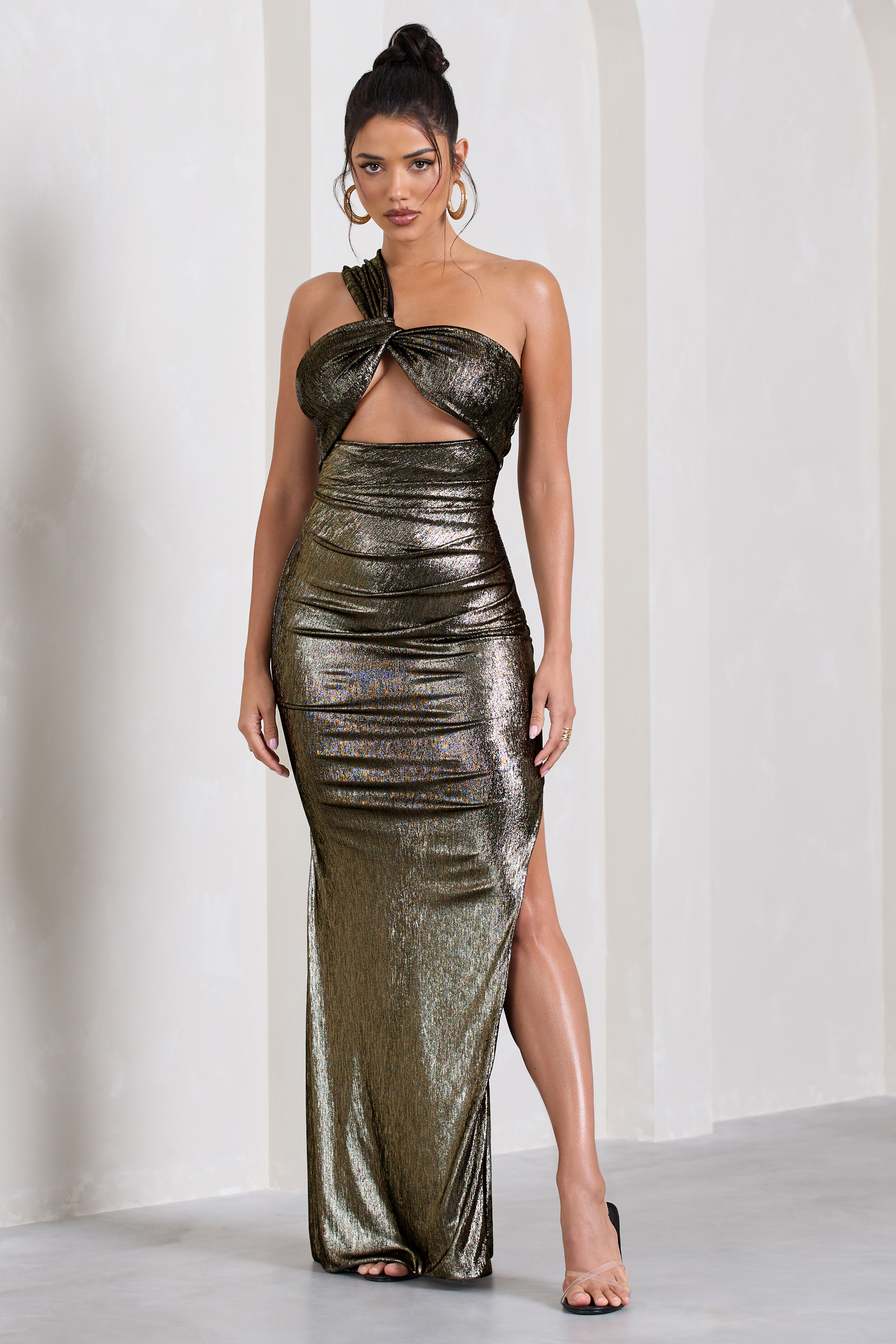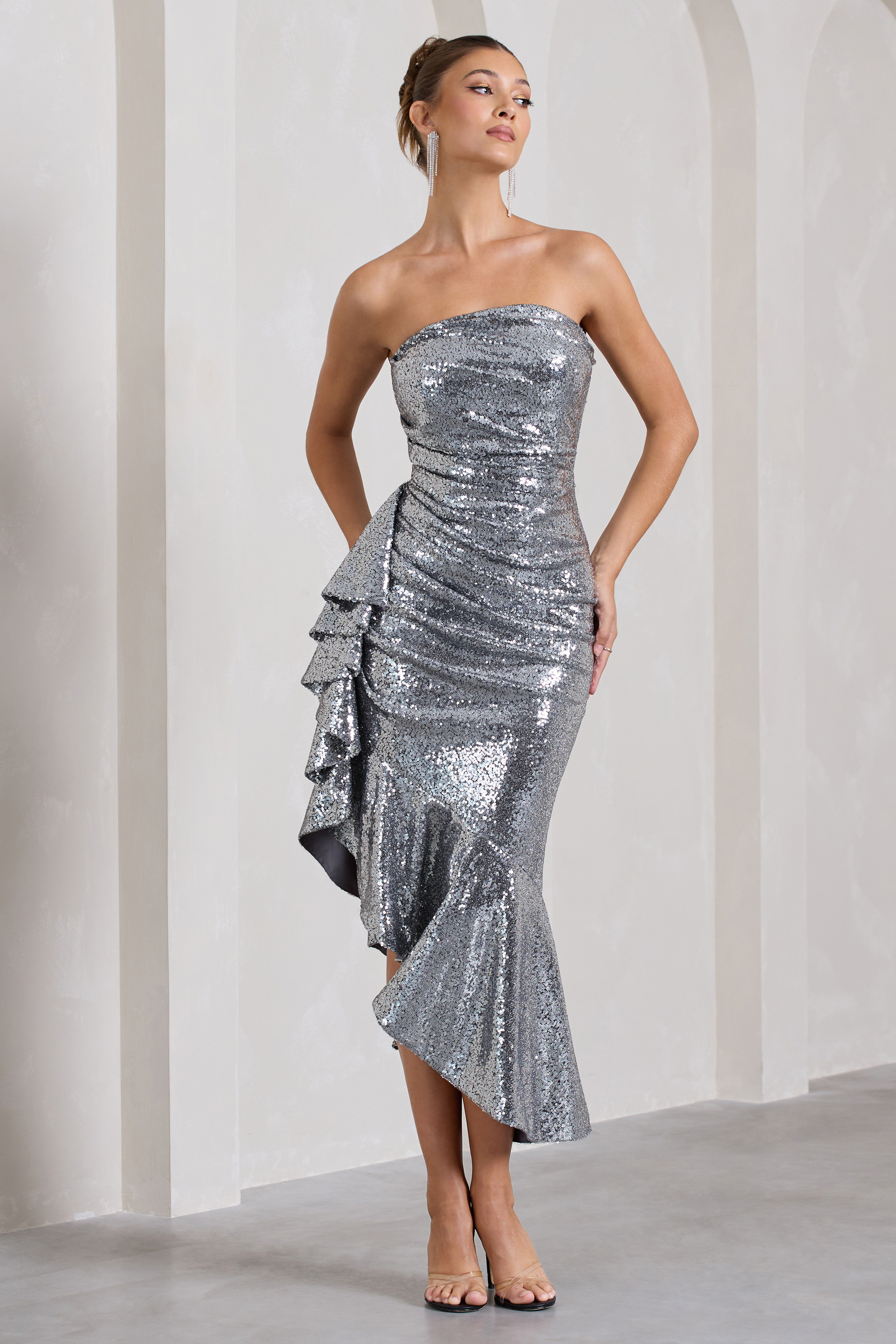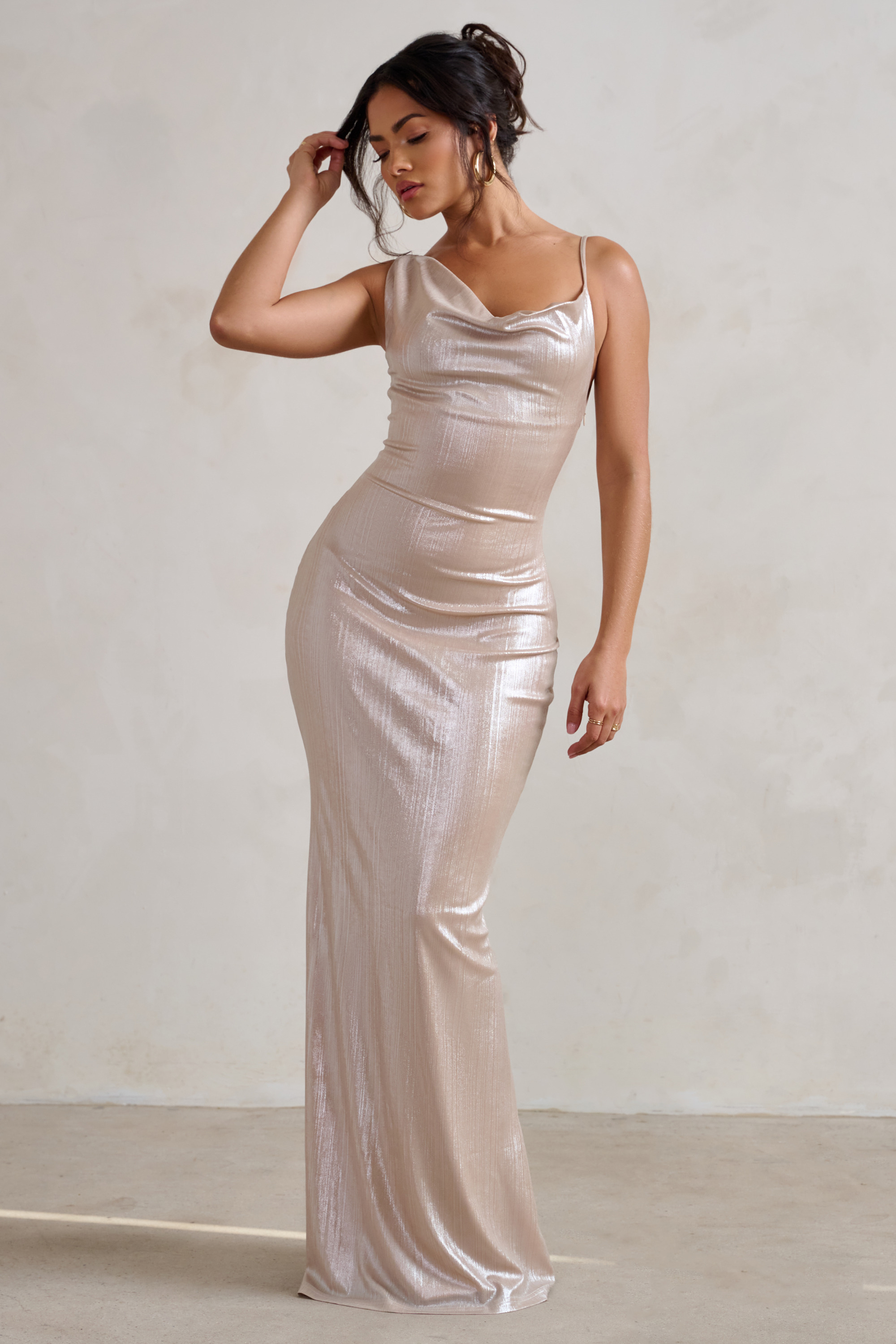 In the season of indulgence, invite sweet chocolates into your Christmas wardrobe with crushed velvet midis and liquid maxis that rather do your figure favours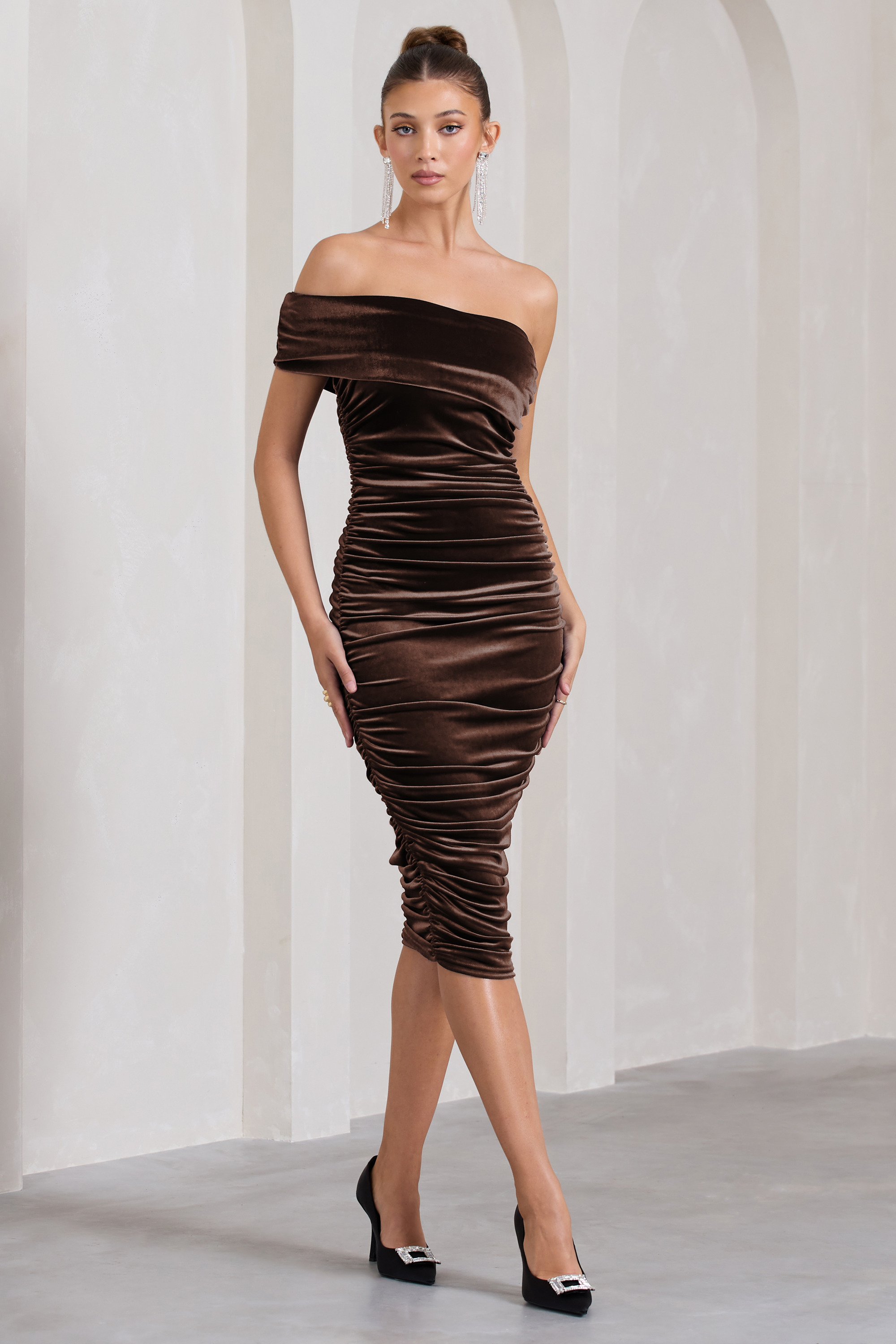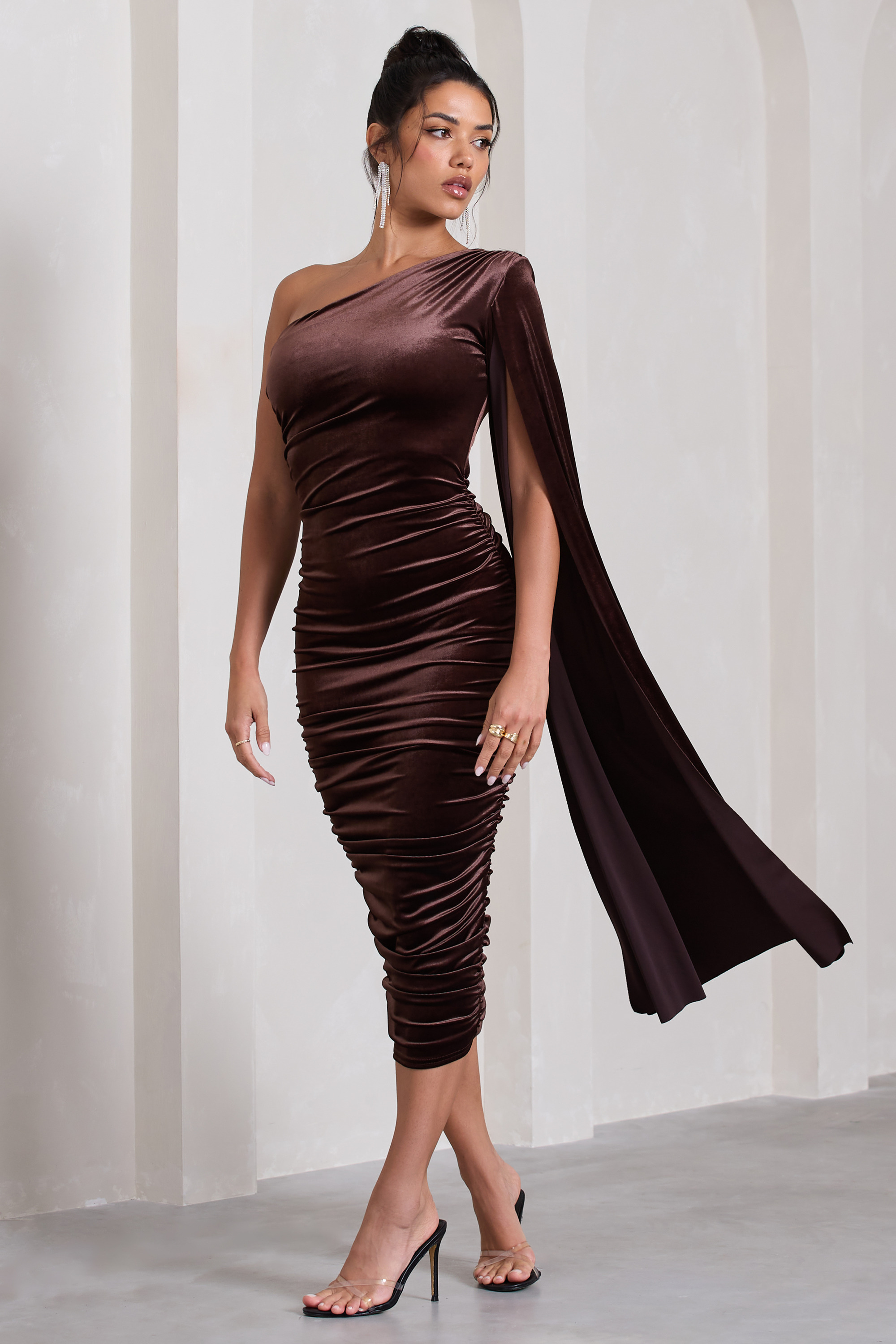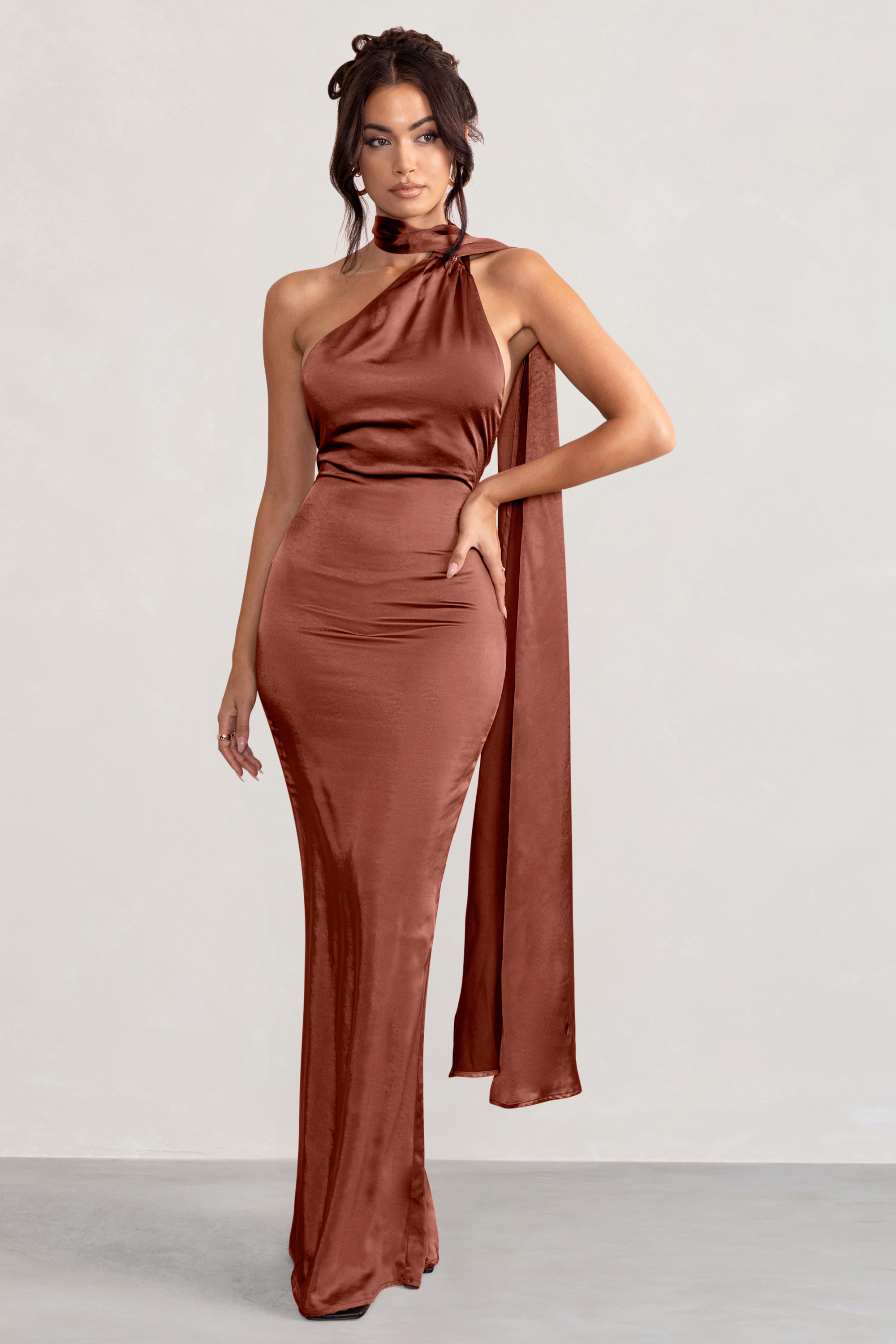 The little black dress is a year-round classic and for good reason; it provides a blank canvas that almost any accessory can appreciate whether it be a diamond choker bringing timeless elegance or a tinsel scarf in the season of laughter.

To stand out in the most worn - and if not wanted - shade this Christmas, look to black midi dresses in sculpting devoré fabrics where sheer mesh and soft velvets florals meet. Equally exquisite are Club L signatures cut with precision from premium stretch jerseys to love well past this season's occasions.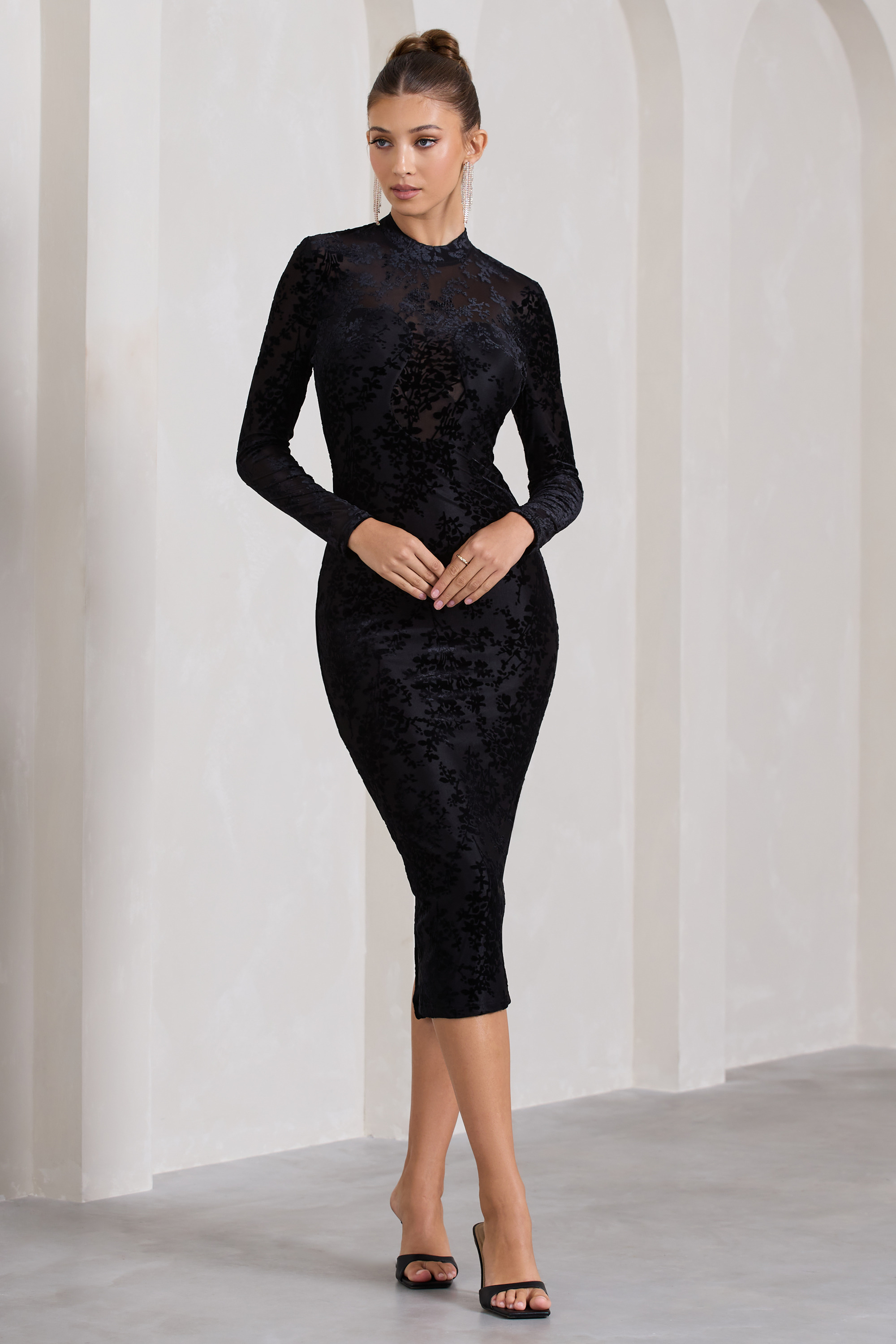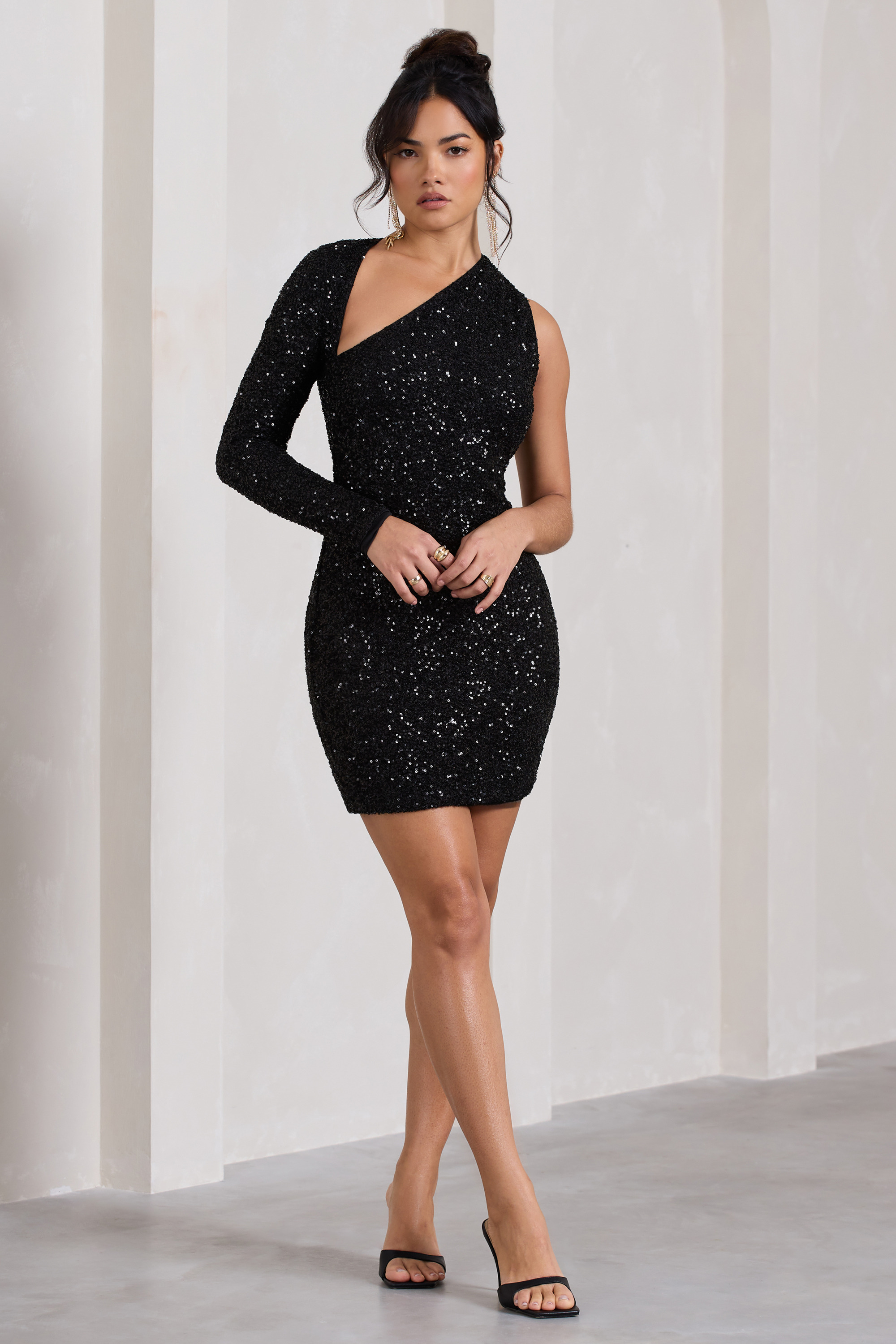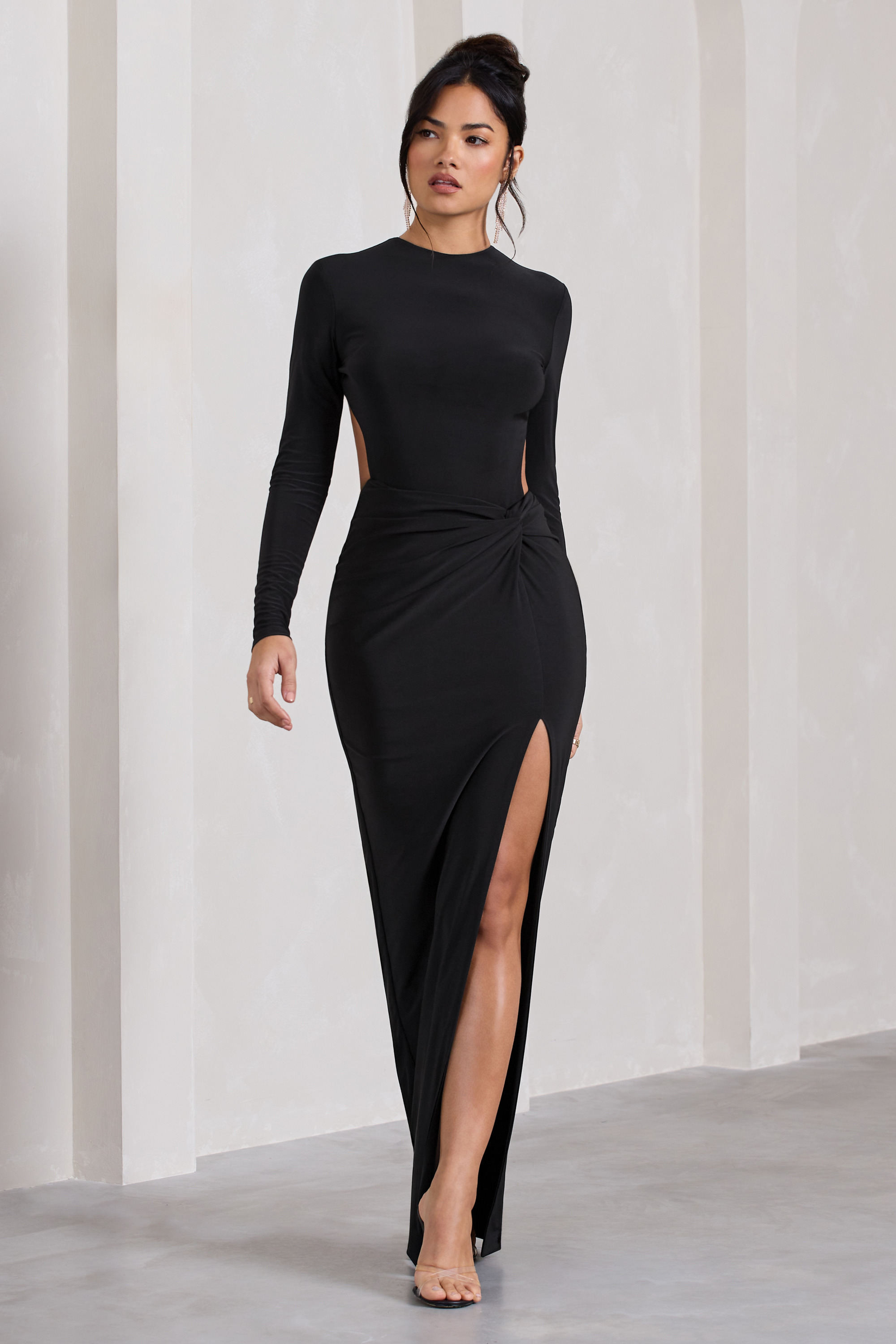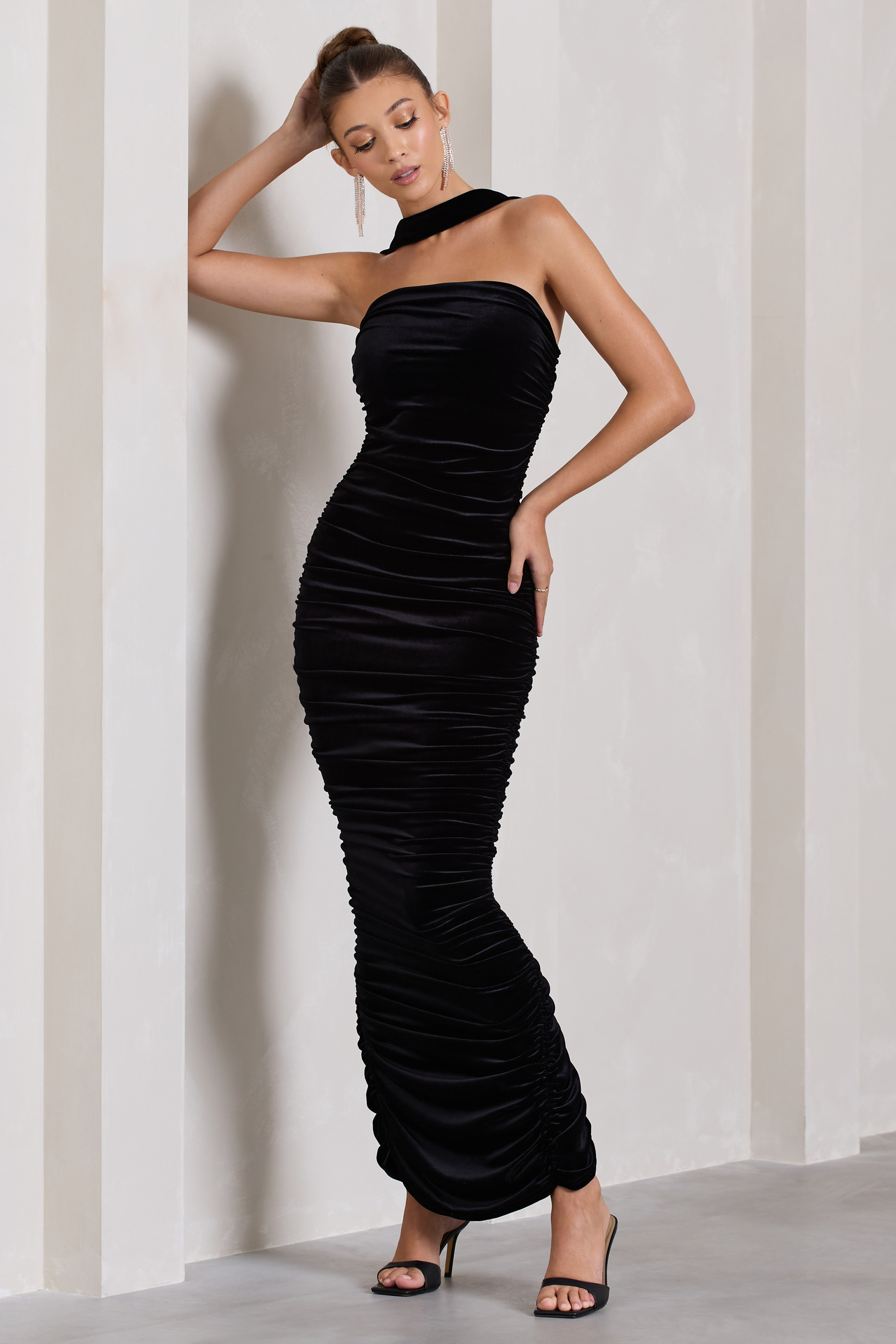 From seasonal soirées to hosting at home, leave everyone envious in a green Christmas dress that will flatter and bring festive feels