THE 5 DRESSES TO MASTER MATERNITY STYLE

Versatile maternity dresses in key colourways are an option all expecting A-listers swear by.

Taking note of their styling tips and tricks, we've found the five chic shades to build a bump-friendly capsule on, plus the Club L London dresses to see you through each month effortlessly and more importantly, in luxurious comfort.

No one can deny the timeless elegance of a long black dress, bringing a certain sophistication to special occasions with its simplicity and figure-flattering capabilities. As much of a foundation in maternity wardrobes, we make this classic piece comfortable using a soft, dual-layered jersey that frames a bump as well as curves.

Opt for a long-sleeved split silhouette like Alejandra if you prefer something that covers but contours or Club L bestsellers like Late Night or Galaxy Shimmer that have been carefully redesigned with a plus one in mind.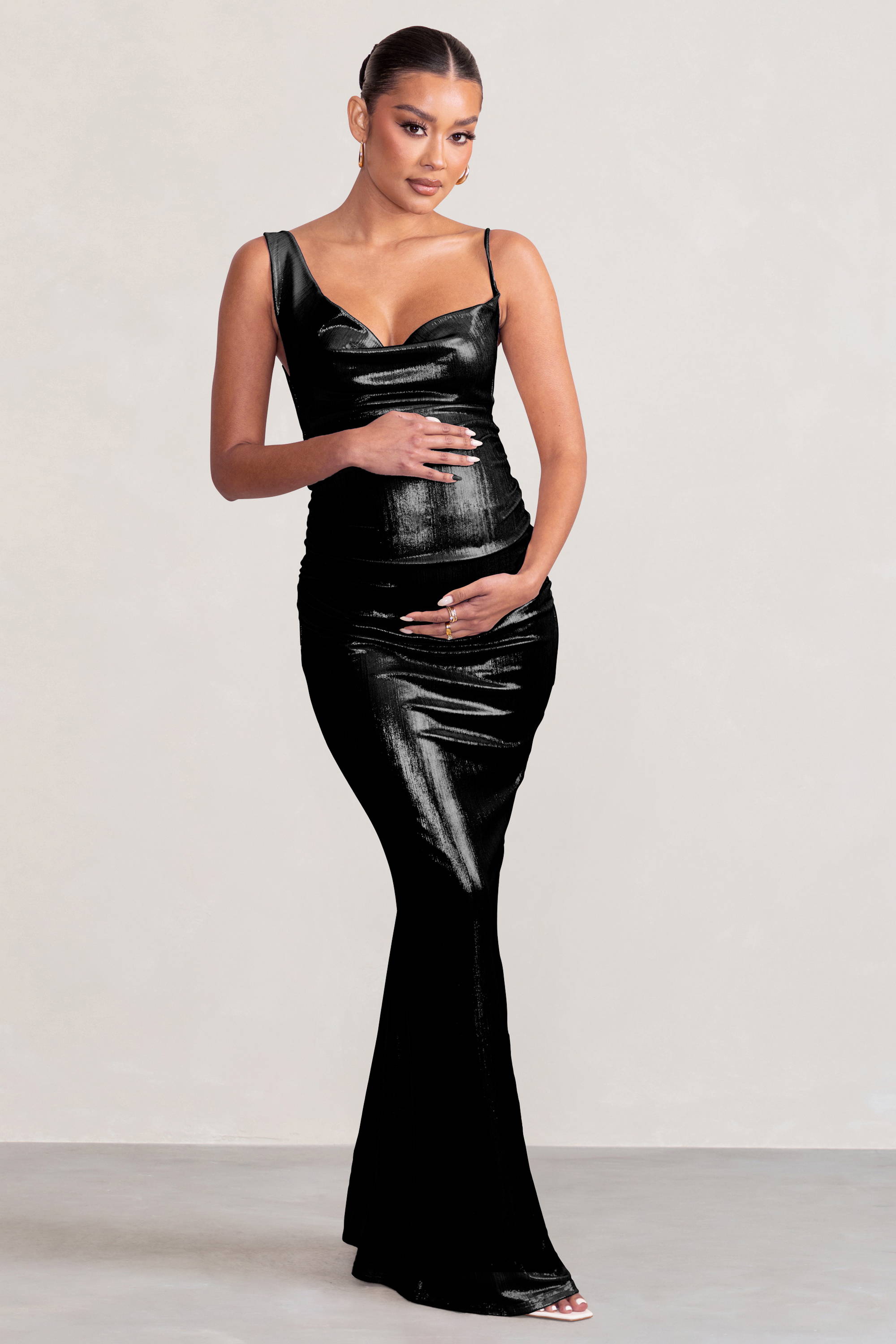 A blank canvas of endless styling possibilities, a little white dress is a staple for more than just minimalists. It's elegance in the purest form with a freshness that transcends the seasons, whether it be the beginning of spring or now as we transition with the autumn trends.

Any mum come bride-to-be would feel especially chic in our Patiently Waiting midi dress, crafted in our buttery stretch jersey with a layer of ruched mesh for delicate intrigue while maternity midis with sweeping capes like Yara and Meaningful are ultimates for a white party.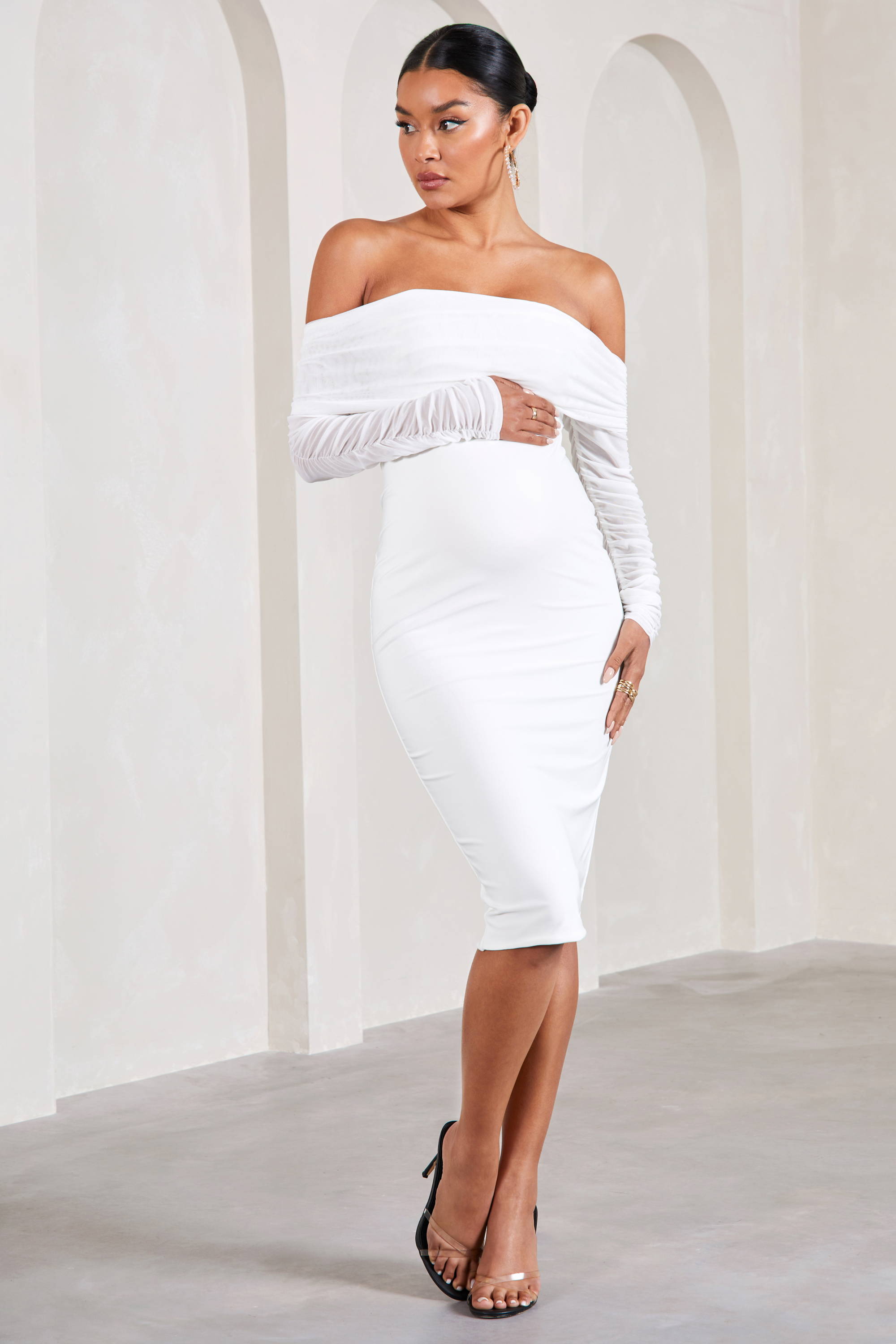 Most mums say they felt most feminine in their nine months being pregnant and that energy was only heightened when they stepped out in a pink maternity dress. Whether you lean towards the hotter hues or something pastel but equally bold, the power of pink can sweeten the mood of any event setting from birthdays to baby showers.

Take style notes from Crystal Leigh who wore Rosette to her gender reveal party this summer. A mini dress cut in a babydoll silhouette, perfect for those early days when a bump begins to show.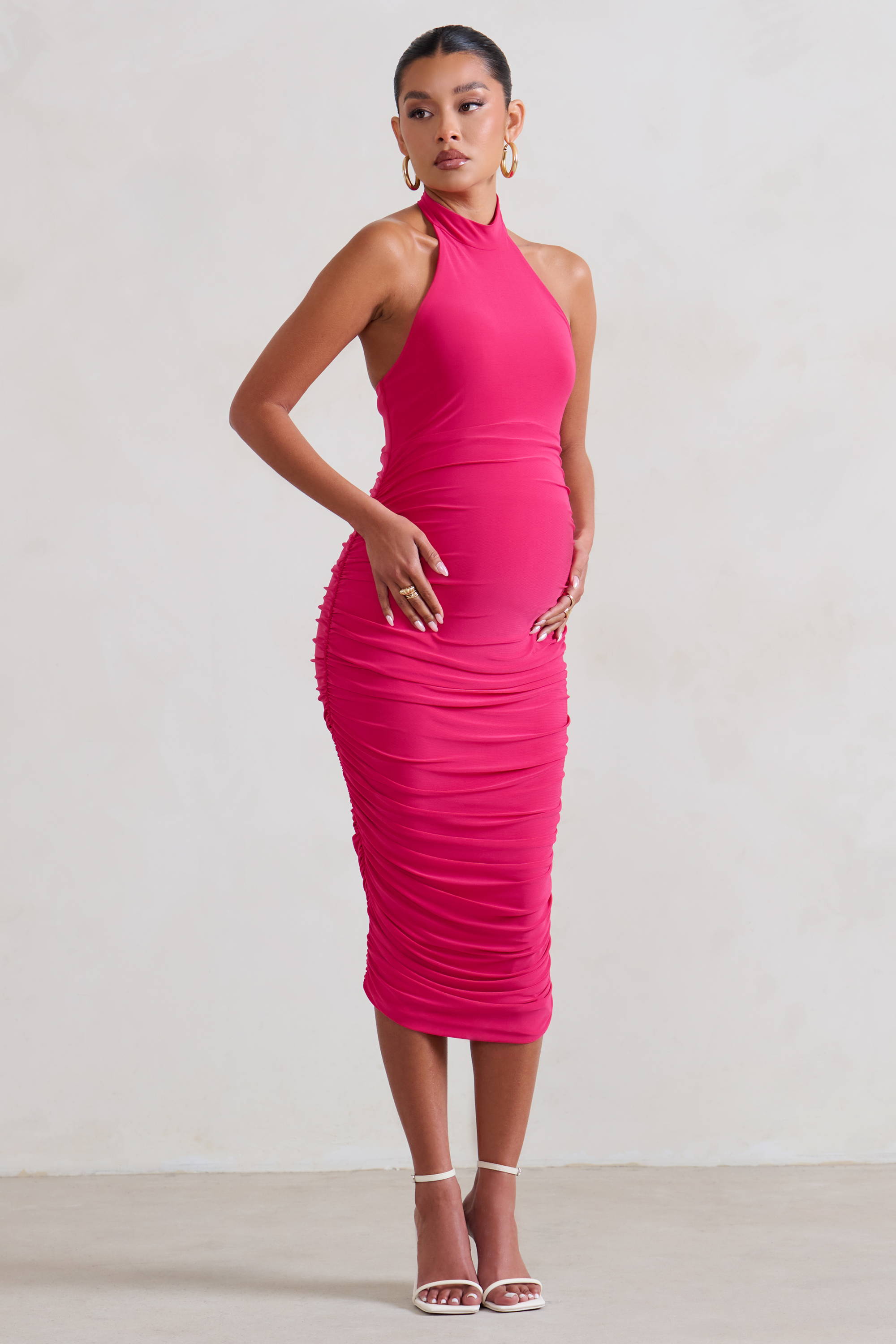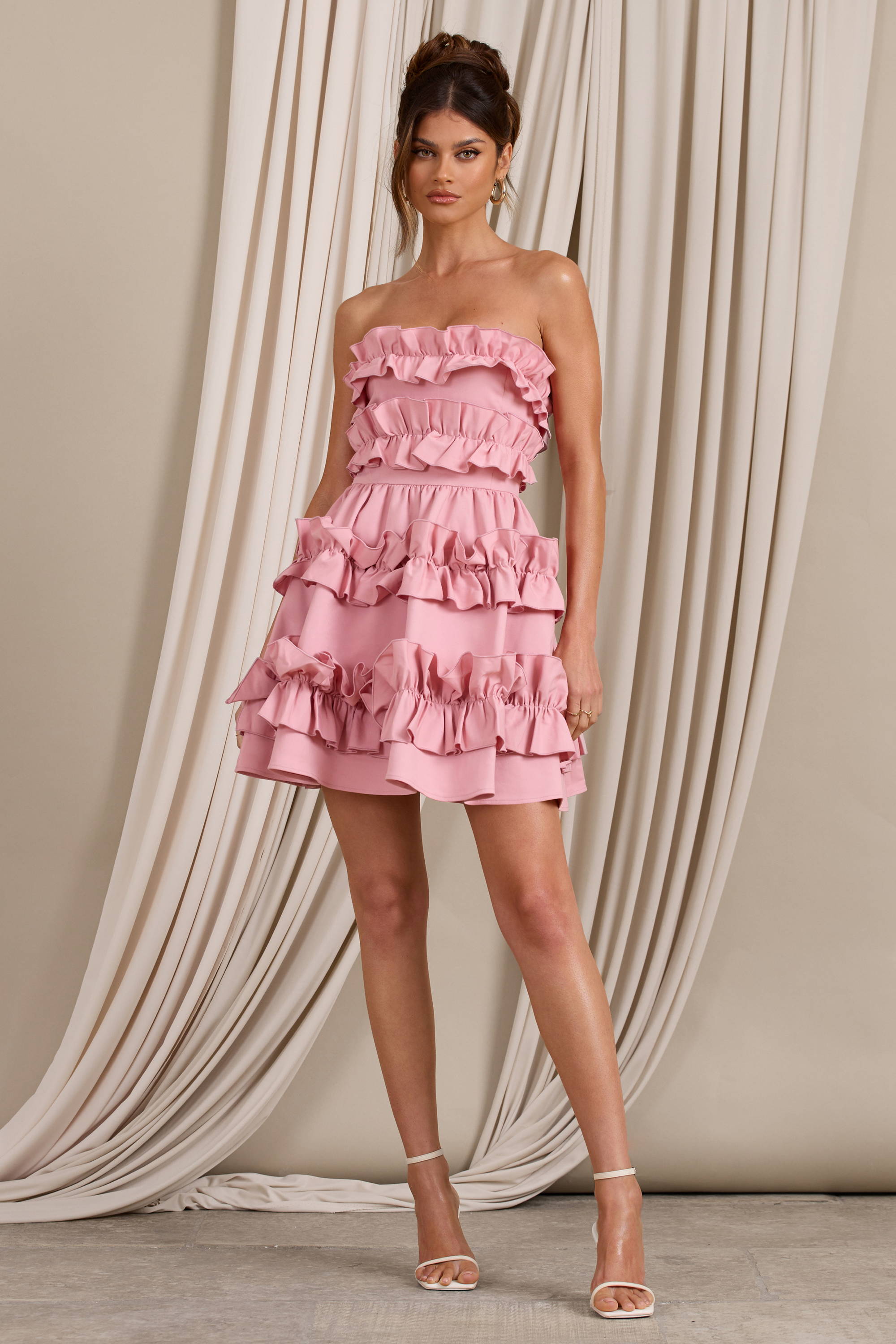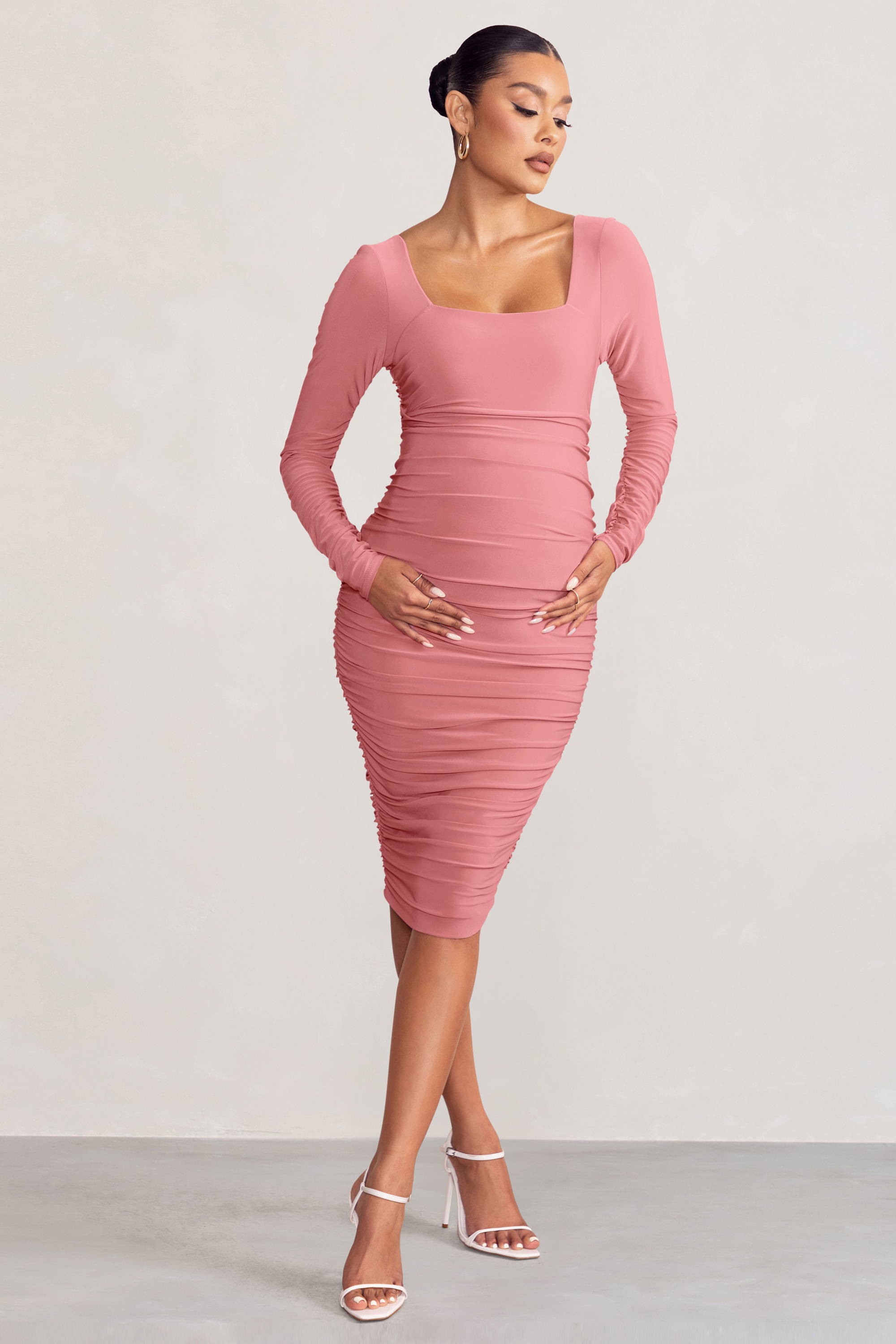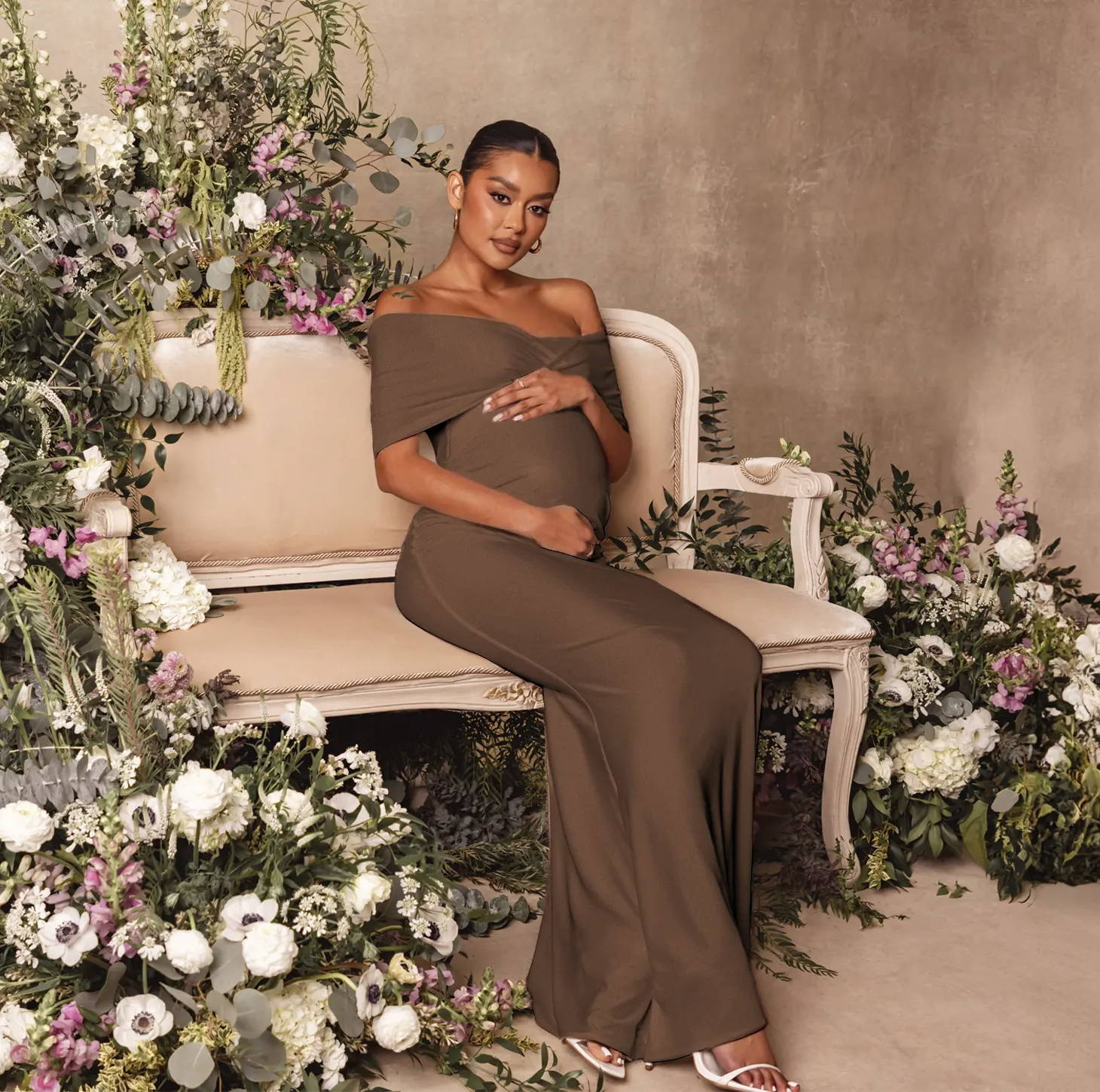 New neutrals may get introduced each season in contemporary cuts, but the classic creams, beiges and chocolates can never really be replaced. These hues act as strong bases for a woman's wardrobes, explaining their high demand as space gets made for maternity clothes.

Whether you prefer a cool mocha midi like Lisbon or a warm brown maxi like Paloma, you're guaranteed to find a neutral-coloured dress to showcase your growing curves at that upcoming baby shower, wedding or gender reveal celebration.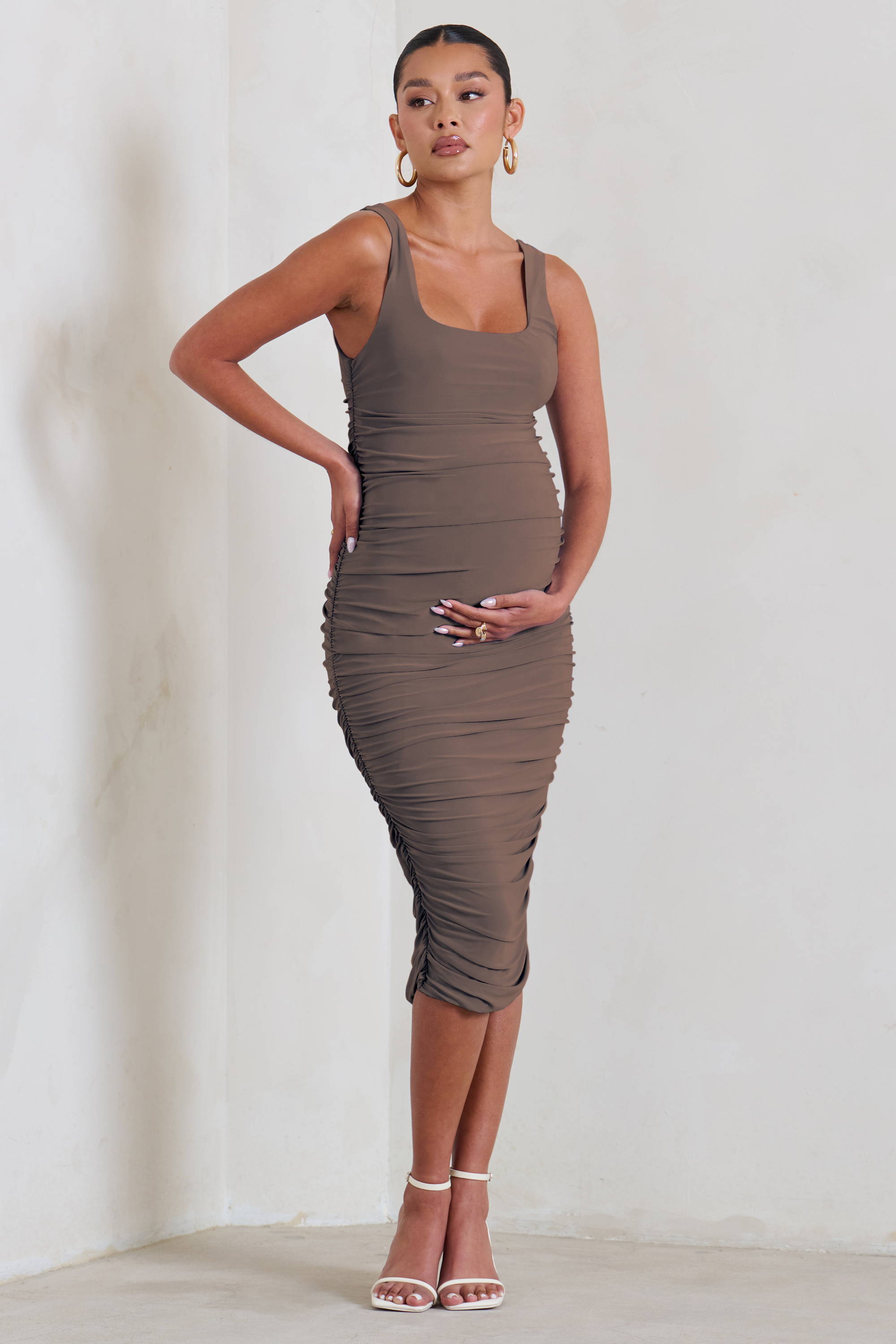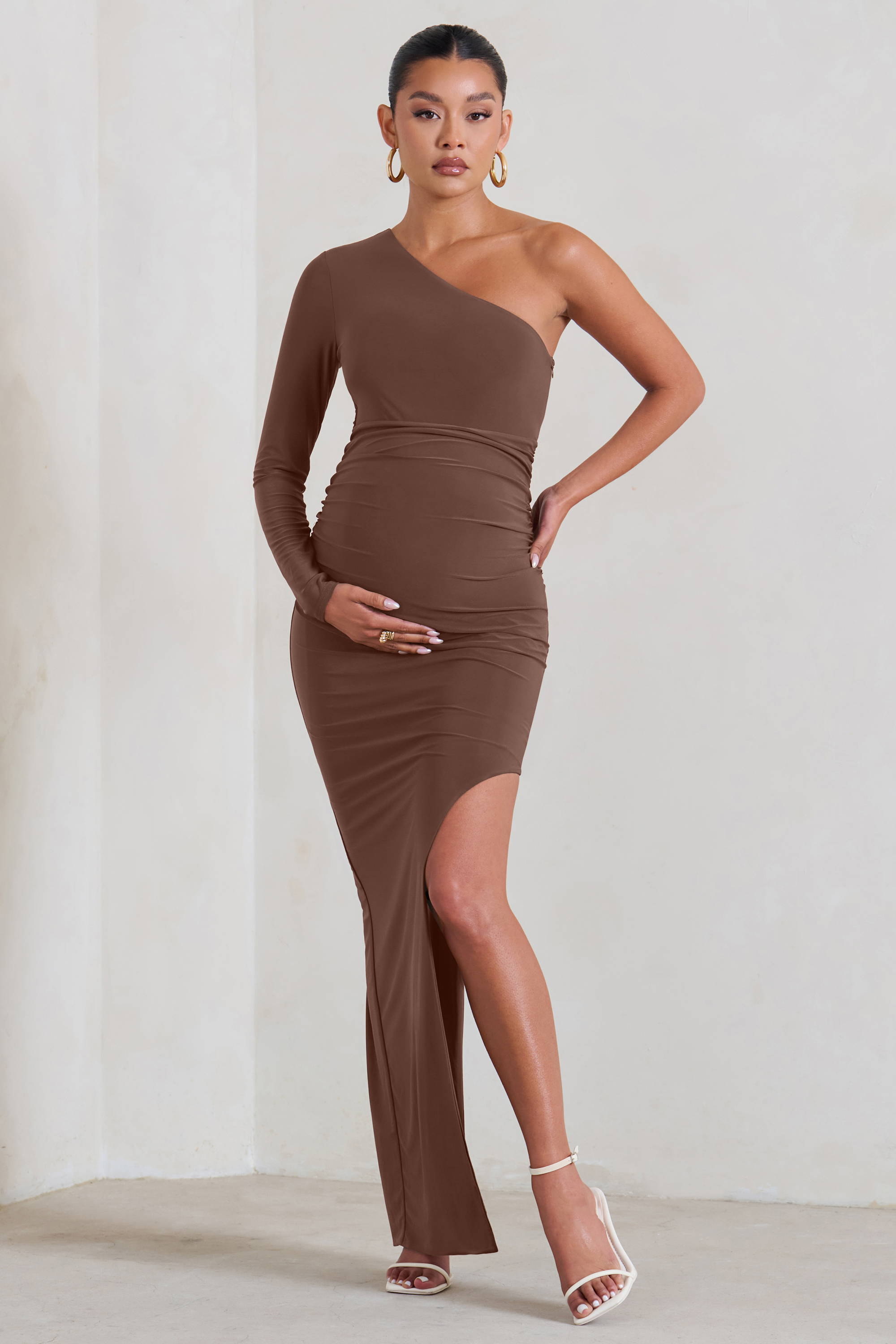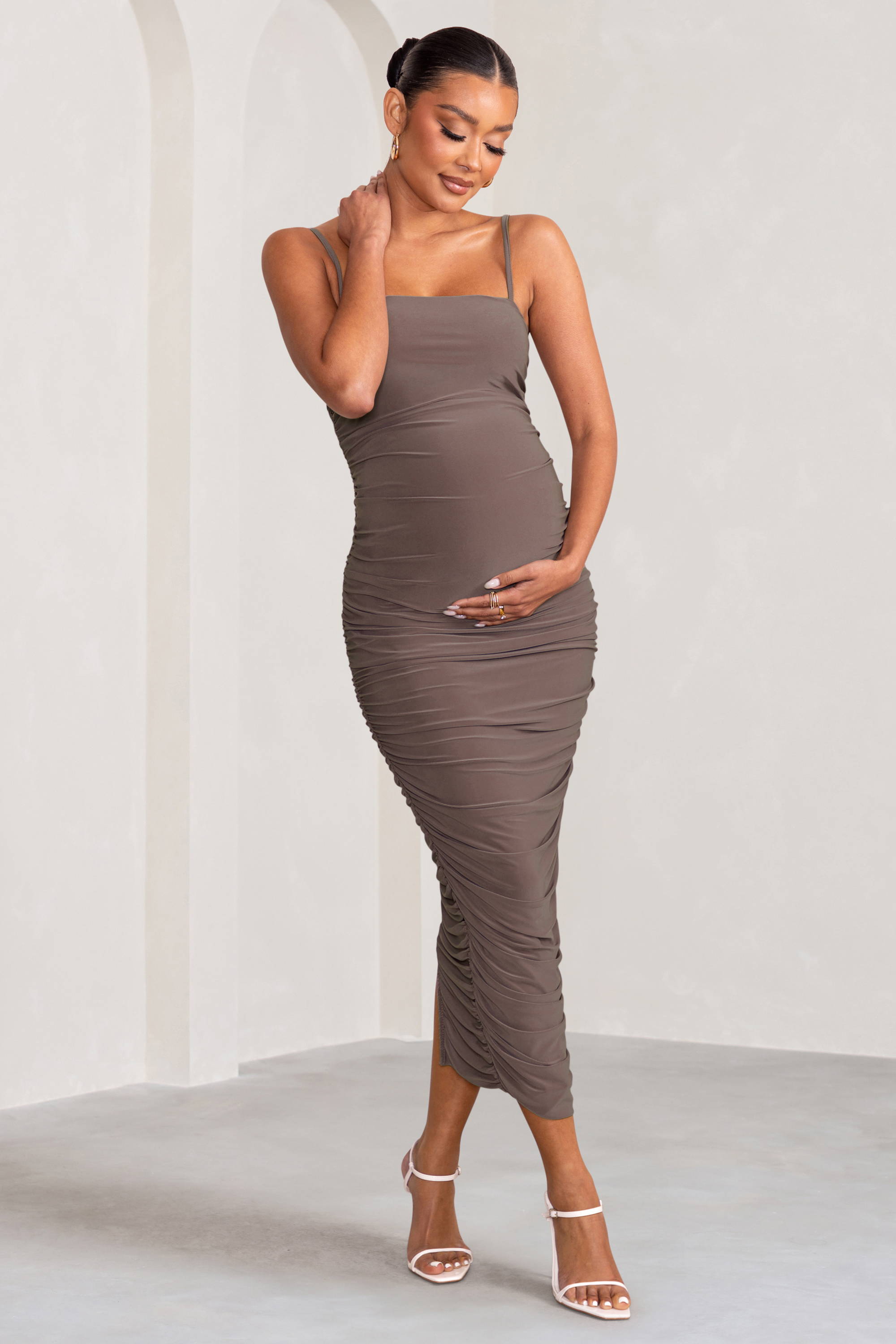 This occasion piece holds cult status all year round, reminding us of azure oceans in summer and winter's midnight skies. Its transience makes it a maternity dress you can rely on, and our signature jerseys are not only developed to lift and sculpt pregnant figures but to capture true blues in their best form.

Top picks in soft powder blues like Alba and My Lady remind us why a maxi dress is a maternity must-have, only matched by dark navy midi dresses with exposed shoulders like Streamer and Plus One.