THE 5 STEPS TO A LUXURY SHOE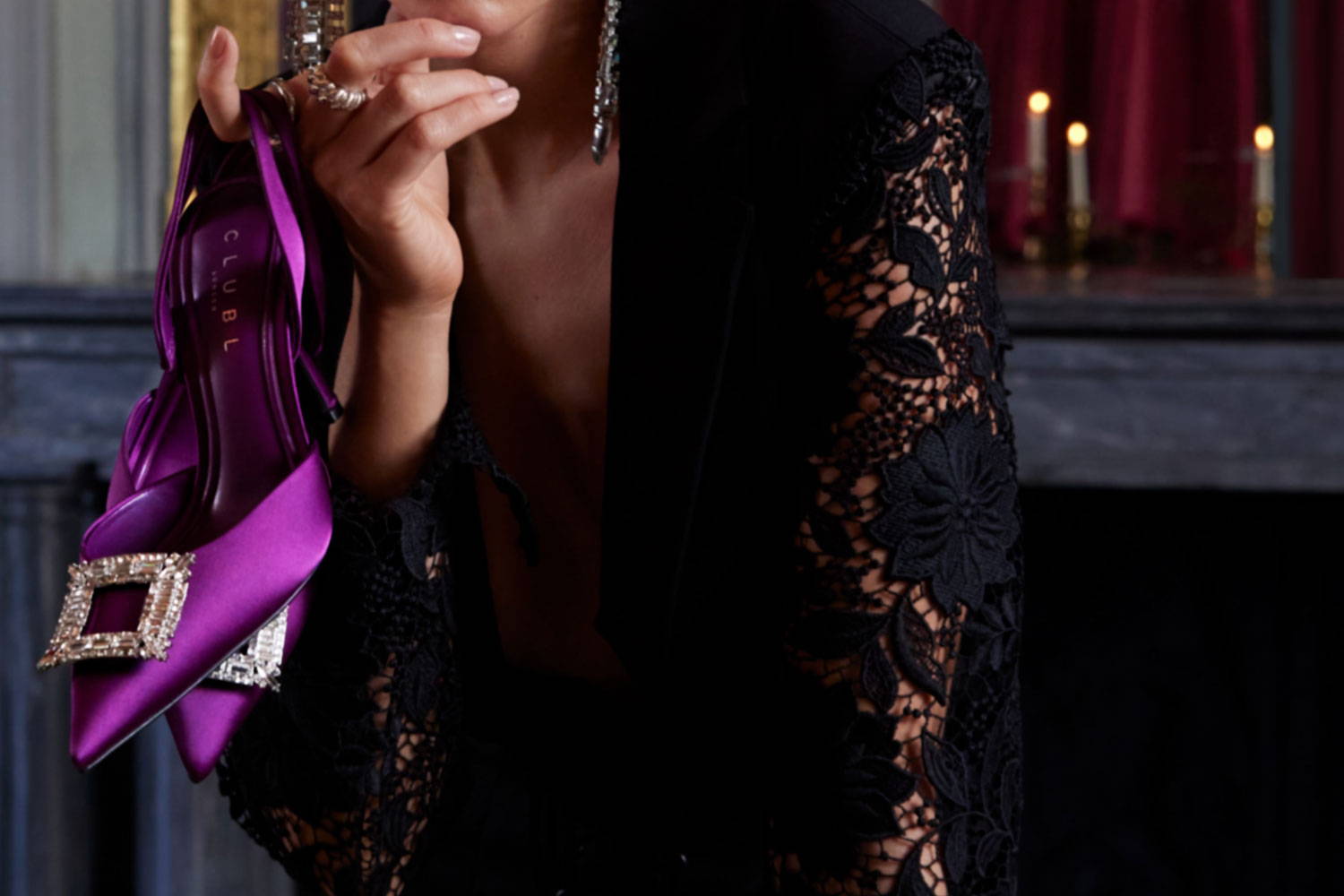 THE 5 STEPS TO A LUXURY SHOE

The sling back, the court, the thigh-high boot, the platform, the stiletto. Name your go-to occasion shoe and it's sure to feature in our Stepping Out collection.

The complete capsule for a girl with RVSPs to answer, we grow our affordable luxury offering and fill an absence for high-quality footwear that's also at the forefront of trends. With this pivotal moment from the brand, we go behind the heels with our head designer to break down the artisanal details and craftsmanship – make space in your autumn wardrobe, a little pre-warning never hurt.

When stepping into a premium pair of shoes, they should mold to your feet and almost feel wrong to take off. That love-at-first sight feel comes from a considered insole, cushioned to make walking weightless.

We leaned to the unique capabilities of gel padding; comforting, protecting and supporting the foot even for prolonged periods.

Slip-resistant outsoles are just as important as cushioned insoles, as our head designer puts it "who can move confidently with a fear they'll fall?"

We designed each heel with this in mind, adding small serrations so that our girls don't take hesitant strides walking city streets, marbled halls or the carpeted stairs of a wedding reception.


Everyone's ideal heel height is different – some feel empowered in a kitten shoe while others find strength in a 5-inch stiletto.

With inclusivity at the core of every design decision, we made sure our first footwear collection offered styles at varying heights and thicknesses because real luxury should feel like it was made bespoke for you.

Just like our form-flattering styles, shoe fabrics and trims went through a strict selection process overseen by our head designer "I'd never lower my standards and working closely alongside Quality Control has taught me that a premium shoe should be desirable but also durable".

From their diamantes and appliques to their linings, shop assured that every detail on your heels has been considered.

Luxury is a feeling, an experience that goes beyond the purchase of a product and we kept this in mind when designing our packaging. Every shoe from over-the-knee boots to classic court pumps is delivered in a sleek box distinguished by a silver Club L London imprint.

Inside you'll find a cloth dust bag encased in tissue paper, holding your new go-to shoes and every purchase of stilettos includes a small ribbon-tied bag with replacement heel studs – like we said, luxury.