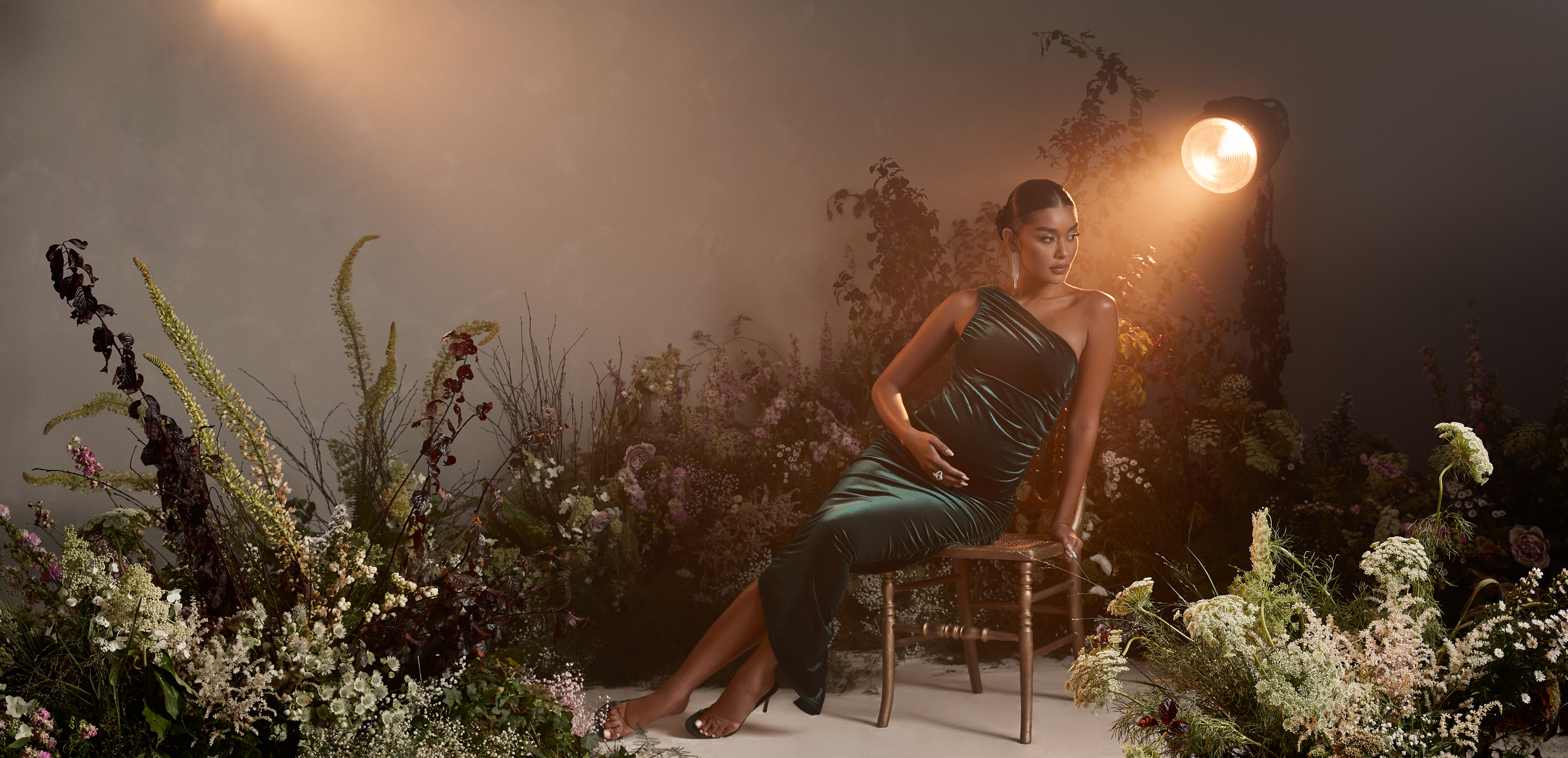 THE MATERNITY WEDDING GUEST
GUIDE FOR AUTUMN/WINTER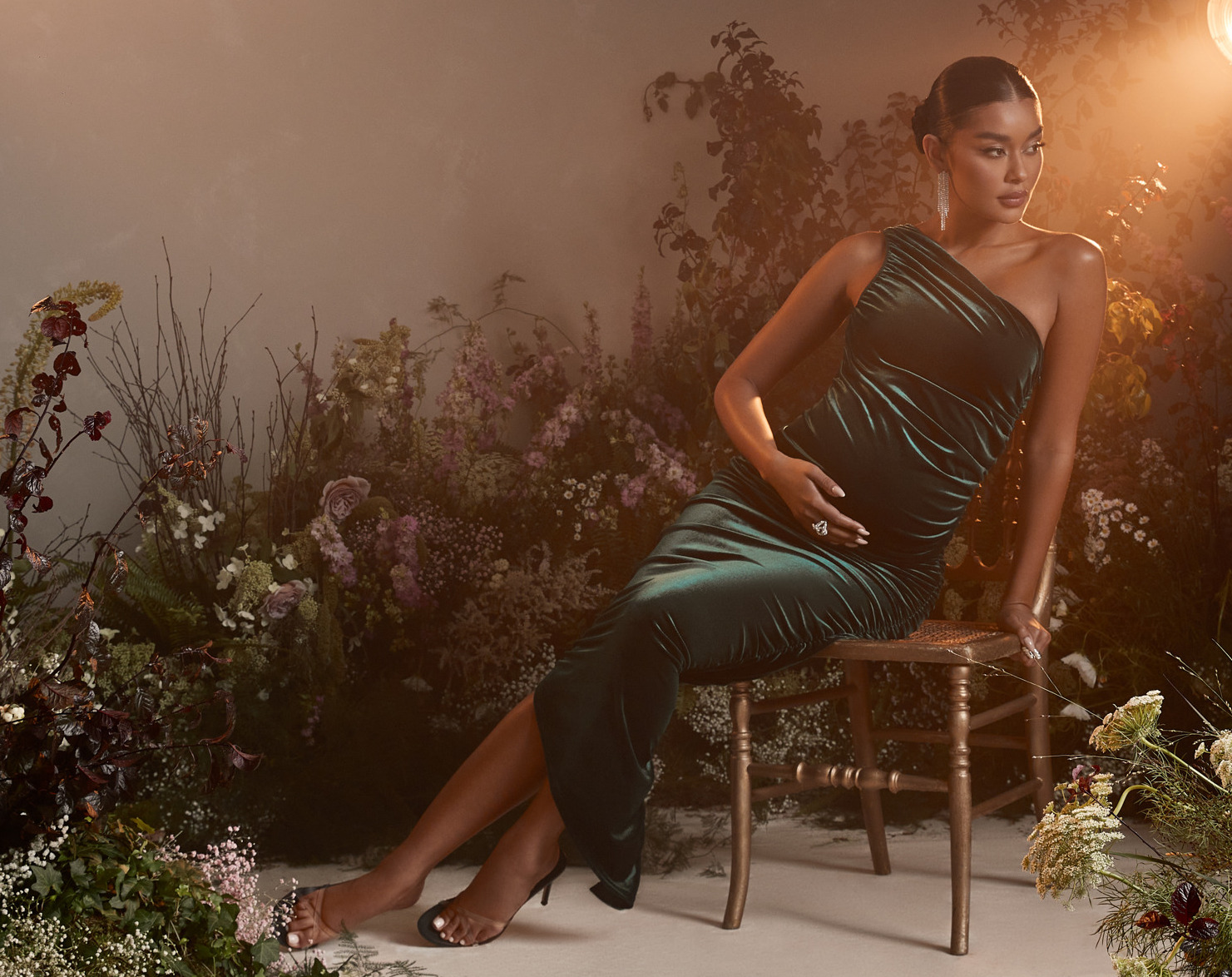 THE MATERNITY
WEDDING GUEST
GUIDE FOR
AUTUMN/ WINTER

Autumn/winter weddings are back in full effect and if a baby bump is your plus one for the seasons, those go-to guest looks of ceremonies past might feel a little less sympathetic to your new figure. Despite what the stereotypical and intentionally forgettable maternity outfits would have you believe, a growing figure can still be incredibly sexy, even with new considerations to comfort and support around the stomach area.

So where can a mum-to-be rely on for flattering maternity outfits? How about the brand that makes sculpting fabrics their core expertise. We might be biased, but Club L London are a favourite pregnancy dress and jumpsuit destination for A-listers and influencers alike - growing in popularity by the year thanks to innovative dual-lined fabrications that set an incredibly high standard for premium maternity brands today. From contouring cuts to tradition-defying details, here's how to accentuate your bump in the months of wedding attendances ahead.

When building the perfect pregnancy wardrobe with styles to fit every wedding dress code, bodycons will be like new best friends. Opting for figure-skimming styles in high-quality materials like the latest seen in our 'First Embrace and 'Perfect Miracles' collections will look effortless no matter how they're worn: with their clean fluid lines, bump-conscious ruching and timeless colourways.

Headline-making details are the always first thing to be overlooked on bump-friendly attire, ironic when they're designed to be loved for a period that even the trends will outlast. From floral rosettes to full-on feathers, these 9 months are the ultimate opportunity to play with quick obsessions, from the slightly outrageous to the ostentatious, after all, you're dressing for two!


The seasons' two most-talked-about tones have been autumn and winter wedding go-tos long before trendsetters took notice. Reflecting the shades of forest berries and dark floral displays, let your bridesmaids pick their favourite duty-ready dress - from burgundy maxis to plum purple midis - and create a bespoke colour story that makes each party member feel subtly special.


In the months when confidence doesn't come naturally, let guest-worthy maternity dresses with dramatic capes hide insecurities through premium jerseys that fit, comfort and support but then become fluid when draped across shoulders. Eye-catching necklines with twisted straps and cut outs distract the eye differently, bringing focus towards the face and curving those awkward dinner table compliments.


Even if you're invited to the beginning of their big day, don't let early morning formalities stop you from shining in metallic maternity wear. Think about it, you're already glowing with a natural complexion that none of your fellow wedding guests – or even the bride – could emulate, so match this radiance in a gold maxi dress that comfortably flatters and illuminates your curves.